Herbein Names Four New Partners effective October 1, 2017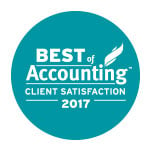 David Cordier, Craig Mengel, Josh Pollet, and Randy Raifsnider earn promotions as Herbein continues to grow

September 28, 2017: Herbein + Company Inc., is proud to announce the promotion of four to partner,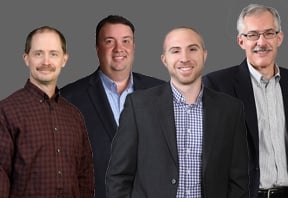 effective October 1, 2017. With a solid history of helping clients achieve their goals, today Herbein + Company, Inc. ranks among the top 150 largest firms in the country. Michael J. Rowley, CPA/ABV, CVA, CFF says, "As our firm grows, opportunity for our team members grow. This year's partner class of David Cordier, Craig Mengel, Josh Pollet, and Randy Raifsnider is the largest in our firm's history. These promotions help position us for an independent future where we can continue to keep our focus on our team and our clients."
Josh A. Pollet, CPA has the distinction of becoming the third Herbein partner who began their career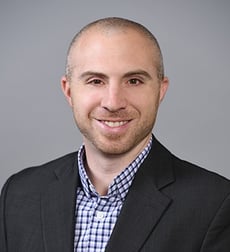 as an intern with the firm. Upon graduation from Pennsylvania State University, he joined the audit department in 2005. Josh manages the audits of several of the firm's largest clients. He works primarily within the dairy, food, cooperatives, and manufacturing industries. Josh states, "A hands-on approach is vital to our client projects. A thorough understanding of operations is essential as we evaluate financial processes and make recommendations that enhance profitability. We tie it all together for the client."
Josh has addressed key financial measurements and cost accounting topics at various food and agricultural industry conferences. His knowledge of cooperative operations has led him to speak at the National Society of Accountants for Cooperatives (NSAC) national conference. Josh is the current chairman of the Accounting and Auditing Committee for the NSAC and serves as the vice president of the organization's Atlantic Chapter.
"Josh emerged as a leader within Herbein by embracing other team members and leading by example. His clients appreciate his mix of confidence and common sense - when you work with Josh, you know what you are getting from the start." David W. Stonesifer, CPA - Partner, Herbein + Company, Inc.
Craig A. Mengel, CPA specializes in working with owners of privately-held businesses. Coordinating the accounting, tax, and business consulting needs of clients is a significant focus for Craig who enjoys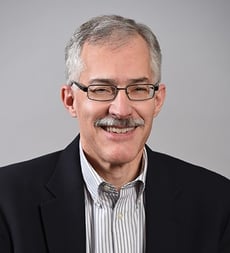 the challenge. Craig states, "The opportunity to develop close, personal relationships with clients and other professionals is the most rewarding aspect of my professional career."
Craig manages all aspects of client relationships including financial statement preparation, tax compliance and planning as well as business advisory services. He has an emphasis in construction, manufacturing and distribution, and business services including various professional services industries. His background enables him to understand the financial and tax issues facing business owners and to provide the counsel and resources necessary to help develop beneficial solutions.
"Craig is always able to keep his sights on his clients' big picture. His experience and calmness help him work through even the most challenging of issues with grace and focus." Steven M. Wolf, CPA - Partner, Herbein + Company, Inc.
Randall C. Raifsnider, ASA, MBA is a leader within Herbein's Management Advisory Services group. Randy's work in transactions is highly specialized and each project is unique. His experience includes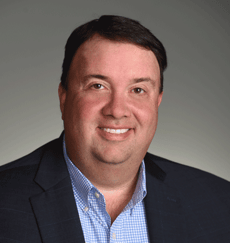 many industries including food and agricultural, manufacturing, services, and entertainment. In addition to quality of earnings reports, cash flow forecasts, operational analysis, and fairness opinions, Randy also conducts business valuations. Randy states, "The work that I do requires a collaborative effort with the client. I truly enjoy cultivating those relationships and seeing our clients' ideas and visions come to fruition."
A graduate of Kutztown University, Randy also earned a Masters of Business Administration in Finance from Villanova University. Randy is a graduate of Leadership Berks. He serves as vice chair of the American Red Cross, Berks Chapter and serves as a finance committee member for Opportunity House.
"Randy's understanding of business operations is a huge asset to Herbein's business transaction practice. He is able to grasp complex issues and provide insight which is critical to whether a deal goes through or not." Michael J. Rowley, CPA/ABV, CVA, CFF - Partner/COO, Herbein + Company, Inc.
David F. Cordier, CPA, MST is the Manager of Herbein's Allison Park office. He took on that role following Herbein's acquisition of Braund Eiler & Vasko in August 2014. David joined Herbein in 2003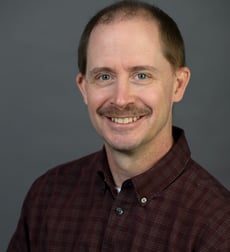 and was named Senior Manager in 2011. Following a bachelor's degree in Accounting from Penn State, he went on to earn a Masters of Science, Taxation from Robert Morris University in 2006. David states, "What I enjoy most about my work at Herbein is the opportunity to solve problems for our clients. I get great satisfaction from helping clients find solutions that are beneficial to them and their companies."
David advises corporations and partnerships on tax-related issues and has specialized knowledge in multi-state taxation, especially in manufacturing and service sectors of industry. He is looking forward to stepping into the role of partner primarily because he believes it will provide him with an even greater capacity to service clients.
"David is dedicated to great client solutions, and he is a key part of our management team. Throughout his career at Herbein, he has continued his professional growth. His knowledge and experience help clients every day."
###
For additional information contact Jack Kolmansberger at 610-378-1175.