Herbein + Company, Inc. is a regional certified public accounting firm that works closely with our clients to provide much more than just audit and tax services. We pride ourselves on our client service, ideas, and proactive advice and solutions. As a regional firm, our focus is to be more than just a vendor to our clients – we strive to be a collaborator that satisfies both an economic need and develops a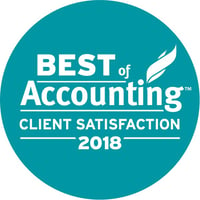 long-term relationship with our client.
Herbein + Company, Inc. is headquartered in Reading, PA with offices throughout Pennsylvania. Herbein is an independently owned and operated firm associated with Allinial Global. We have earned unqualified peer reviews since our first in 1982 (signifying the highest level of achievement), and our firm is registered with the Public Company Accounting Oversight Board (PCAOB).
Founded in 1972, Herbein + Company, Inc. we are grounded in our history and use our
We haven't been everywhere yet, but we're working on it! We've done work in the following states which are shown in green.