Marybeth C. Olree, CPA Admitted to Partnership
MARYBETH C. OLREE, CPA ADMITTED TO PARTNERSHIP
Olree is a leading member of the nonprofit practice at Mid-Atlantic accounting firm Herbein
READING, PA (September 30, 2020) – Herbein + Company, Inc. (Herbein), a leading Mid-Atlantic accounting and consulting firm, has announced the admission of Marybeth C. Olree, CPA to the firm partnership, effective October 1, 2020.
Olree joined Herbein in 2012, and quickly displayed her commitment to exceptional client service. With 16 years of experience providing unique solutions to help clients grow and realize their potential, she oversees many of Herbein's nonprofit clients, including the conduction of financial statement audits, single audits, reviews, compilations, and consulting services. As a member of the A&A technical committee, Olree serves as the firm's advisor on guidance affecting nonprofit organizations and is a frequent presenter at Herbein nonprofit client seminars and internal training sessions. She is the leader of the firm's HWomen RISE initiative, which promotes the professional advancement of women at Herbein.
"Marybeth exemplifies the attributes to which we aspire as professionals and as colleagues," said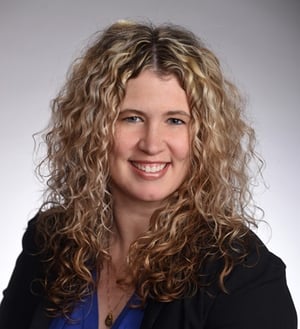 Herbein Managing Partner David W. Stonesifer. "She's a proven leader and relationship builder who excels at providing our clients with a competitive advantage. I welcome her into the Herbein partnership and wish her the very best in this important next step in her career."
A graduate of Villanova University, where she earned a BS in accounting and a minor in management information systems, Olree serves on the Pennsylvania Institute of Public Accountants' (PICPA) Not-for-Profit Committee. She is also an active volunteer in the community and the treasurer for Laney's Legacy of Hope, a local nonprofit that provides funding to families battling pediatric cancer and for related research grants. Additionally, Olree serves on the firm's Herbein Community Heroes committee and is also a member of the Greater Reading Chamber of Commerce Women2Women Organization.
"I am excited to continue and expand my work with the nonprofit organizations that provide such vital services in our communities," said Olree. "It is a privilege to work with such an outstanding team here at Herbein and I'm looking forward to continuing to create positive impact at Herbein and through my commitment to the nonprofit sector."
About Herbein + Company, Inc.
Herbein + Company, Inc. (Herbein) is a leading Mid-Atlantic regional certified public accounting firm whose professionals specialize in creating impact for clients, helping them succeed with confidence today and tomorrow. With offices in Pennsylvania and New Jersey, Herbein is an independent member of Allinial Global, an accounting firm association of legally independent accounting and consulting firms with offices in North America and throughout the world. Visit www.herbein.com or connect with us on LinkedIn, Facebook and Twitter.