JED DAVIS JOINS HERBEIN + COMPANY AS A SENIOR CONSULTANT
Experienced advisor will serve a wide ranging client base in the firm's dairy industry practice
READING, PA (March 12, 2021) – Herbein + Company, Inc. (Herbein), a leading Mid-Atlantic accounting and consulting firm, is pleased to announce that Jed E. Davis has joined the firm as a senior consultant. In this role, Davis will serve the firm's substantial dairy industry client base.
"Herbein has deep roots in and a passion for the dairy industry. Jed brings the same dedication, knowledge and focus on exceptional service that our clients count on from us – and we're so pleased to welcome him to our team," said Herbein Managing Partner David W. Stonesifer, CPA. "His years of experience and deep understanding of the business make him an ideal addition to our dairy industry practice."
With more than 30 years in the industry, Davis has extensive food & beverage experience – and is a results driven leader with a proven track record of delivering top line and bottom line growth.
"Herbein's commitment to the success and profitability of dairy producers is very important to me,"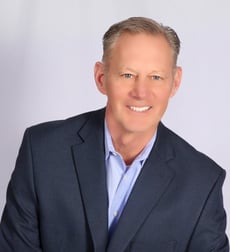 Davis said. "I'm looking forward to working with a team that works closely with our clients to tailor services and solutions that fit their specific needs."
Prior to joining Herbein, Davis held progressive roles at the largest dairy subsidiary company in the United States, and most recently managed a multi facility region with full P&L responsibility. He was responsible for sales, marketing, and administrative functions for 5 dairy processing plants in Ohio, Pennsylvania, and West Virginia, with annual sales of $375 million.
An active member of the dairy industry, Davis has served on the board of directors of the Pennsylvania Association of Milk Dealers since 1998. He has also served as an officer of the Dairy Industry Association of Western PA (and as president for 4 years) and as a member of the New York State Dairy Association since 2002.
He earned a B.S. in business administration, with a concentration in finance, accounting, and management, from Youngstown State University.
About Herbein + Company, Inc.
Herbein + Company, Inc. (Herbein) is a leading Mid-Atlantic regional certified public accounting firm whose professionals specialize in creating impact for clients, helping them succeed with confidence today and tomorrow. With offices in Pennsylvania and New Jersey, Herbein is an independent member of Allinial Global, an accounting firm association of legally independent accounting and consulting firms with offices in North America and throughout the world. Visit www.herbein.com or connect with us on LinkedIn, Facebook and Twitter.