Reading, PA (March 10, 2020) – Leading advisory and CPA firm Herbein + Company, Inc. (Herbein) is pleased to announce that Ashley Blessing, CPA has been named to the Lehigh Valley Business 40 Under 40 list for 2020. Blessing was recognized for her outstanding contributions to the Greater Lehigh Valley, both professionally and in the community.
The awards program celebrates 40 of the Lehigh Valley's most accomplished young businessmen and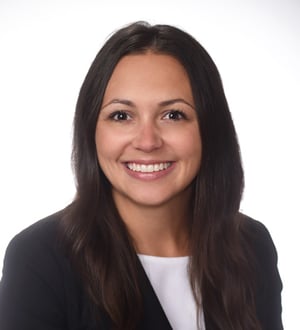 women who make headlines in their field and share a commitment to business growth, professional excellence and to the community. The 2020 honorees will be recognized at the sixth annual awards reception and ceremony on Wednesday, Apr. 22, 2020, at Bear Creek Mountain Resort in Macungie, PA. To view a complete list of this year's award winners, click here: http://www.lvb.com/section/40-Under-40-Awards.
"We are proud that Ashley is being honored as one of the 2020 Lehigh Valley Business Forty Under 40. The awards recognize emerging leaders and reflect the diversity of talent, entrepreneurship and innovation we see in our clients and communities in the Greater Lehigh Valley. Ashley is already playing an important role in shaping Herbein's future – and we expect even more from her in the years ahead," Herbein Managing Partner David W. Stonesifer, CPA said.
Blessing joined the Herbein small business team in September 2015. As a business advisor, Ashley focuses on providing financial statement preparation, corporate tax, and individual taxation services to a diverse group of clients in industries such as wholesale produce, professional services, and manufacturing and distribution.
"I am delighted to be honored by the Lehigh Valley Business Journal and appreciate the opportunity to serve as a business advisor to our Lehigh Valley clients. Helping our clients strategize more effectively for success is vital all of us at Herbein and I plan to continue creating impact in this area in the future," Blessing said.
For information on Herbein, visit www.herbein.com, to read more about Ashley click here.
About Herbein + Company, Inc.
Herbein + Company, Inc. (Herbein) is a leading regional certified public accounting firm whose professionals specialize in creating impact for clients, helping them build a brighter tomorrow. With offices in Pennsylvania and New Jersey, Herbein is an independent member of Allinial Global, an accounting firm association of legally independent accounting and consulting firms with offices in North America and throughout the world. Visit www.herbein.com or connect with us on LinkedIn, Facebook and Twitter.