Plan Now for the Retirement You Want
Preparing for Upcoming Retirement
A Herbein PERSPECTIVES blog contributed by Michael J. Dinan, CFP®, Partner and Senior Wealth Advisor, Domani Wealth
One of the most exciting times in life is when you are approaching retirement.
Whether it's yourself, a colleague, or a client, it's refreshing to think about how life may change, what a retiree can commit their time to, and how they will enjoy retirement.
While dreaming about travel, volunteering more, or spending time at the beach, many of us have questions when approaching retirement. How will our income look? What do we need to be aware of tax-wise? What paperwork needs to be completed - and when?
To answer these and more, we asked Mike Dinan, a CERTIFIED FINANCIAL PLANNER® Professional from Domani Wealth, to share details!
Question #1: When someone is nearing retirement, how can they prepare, income-wise?
Answer: Making sure you are comfortable and understand where your cash flow will come from each month is key. It's also very helpful if you know what tax consequences you'll face, depending from where that cash flow is coming. Withdrawing funds from your traditional IRA vs. a Roth IRA will affect you differently.
Question #2: Is there anything else I should be aware of regarding taxes?
Answer: Because you won't have a paycheck coming from an employer, you won't have income taxes withheld from a paycheck any longer. You may need to estimate taxes, determine what needs to be withheld from pension payments, IRA withdrawals, and Social Security payments. In the early years of retirement when your tax rate may be lower, there may be a good reason for you to consider a Roth conversion between your retirement date and age 72 when your required minimum distributions from your traditional IRA may push you into a higher tax bracket.
Question #3: What about health insurance? What sources of health insurance should I explore?
Answer: First, you'll need to know if you will continue to receive health insurance after you retire. You may also have Medigap or COBRA coverage available. It's also good to know if you have Medicare available, and if you need to seek supplemental insurance. One important note: Medicare premiums are based on income from two years prior. If you file a 'change of status' life event form with Medicare, your monthly payment will not be based on that previous, 'getting-a-paycheck-every-week' status, but rather your current income levels, which can save you hundreds of dollars a month.
Question #4: Social Security: How much will I receive, when should I start taking it?
Answer: If you are eligible to begin taking Social Security, great! However, strategizing the first time you accept Social Security can affect several different financial factors in your life. This is part of what we do as financial planners!
Question #5: How do I set up my retirement plan correctly?
Answer: Looking over any employer-based 401(k) or 403(b) plans – what elections do you need to make? You may plan to rollover the amount into an individual IRA – how will that play into your investment options? You may also have employer stock – there could be tax efficient ways to distribute that stock to you.
Question #6: What else can I do to support my finances?
Answer: You may want to consider opening a home equity line of credit (HELOC) loan before you retire, if you own a home. Banks often lend more readily to those with regular, paycheck-based income. Having a HELOC can help with flexibility if you should suddenly need funds during an emergency. This can also help you balance income to minimize tax consequences.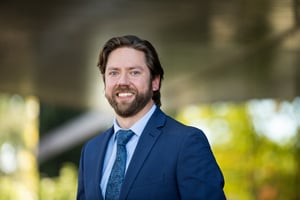 Preparing for retirement is definitely about imagining travel plans and what you'll do with your free time. It's also a good time to review finances, understand your financial picture, and make sure you're prepared for the fulfilling days ahead!
For additional information contact us at info@herbein.com. To learn more about the author, Mike Dinan, click here.
Domani Wealth, LLC ("Domani") is an SEC-registered investment adviser with offices in South Central Pennsylvania. Domani and its representatives may only transact business in states where they are appropriately notice-filed and registered, respectively, or exempt from such requirements. For information pertaining to the registration status of Domani, please contact the SEC or the state securities regulators for those states in which Domani maintains a notice-filing.
A Message from Herbein + Company, Inc.
We're committed to providing our clients and friends with relevant information about the issues that matter most to them. While we believe this information may be beneficial, guest perspectives don't

necessarily reflect views of Herbein + Company, Inc. Any questions? Would you like to be featured? Email us at info@herbein.com.