M&A Activity During COVID:
How deals have been impacted - and what to look for in 2021
A Herbein PERSPECTIVES blog contributed by Bob McCormack of Murphy McCormack Capital Advisors
In mid-March 2020, with the onset of the COVID-19 pandemic, merger and acquisition (M&A) activity ground to a complete halt. Pennsylvania Governor Tom Wolf ordered a statewide shutdown that began at 2:00 p.m. on March 17 and for the next week, the entire industry grew concerned that 2020 would be the worst year on record to get deals done.
It turned out to be one of the best. Within a week of the shutdown, the pace picked up dramatically - and it hasn't slowed down since.
However, deals and the way they're structured have been impacted significantly by the pandemic. The following gives you a glimpse into what we've seen at Murphy McCormack Capital Advisors in 2020 and what we expect to see headed into 2021.
Question #1: How has COVID impacted M&A activity in general?
Answer: After a brief shutdown in mid-March, the pace of deals picked up and remained strong for the rest of 2020. At Murphy McCormack, we were reminded of the uptick we saw in 2008 when business owners who had been contemplating selling their business decided to pull the trigger while circumstances were creating a seller's market. Of course, it's not a seller's market in every industry. Hospitality, entertainment and restaurants have all been hit hard. For industries like health care, pharmaceuticals and consumer products for the home, 2020 was a banner year to get deals done.
----------------------------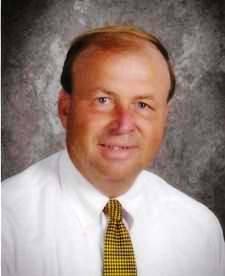 Question #2: A new term - "COVID bump" - emerged in 2020. What does it mean and how has it impacted deals?
Answer: We saw dramatic shifts in EBITDA (Earnings Before Interest, Taxes, Depreciation and Amortization) during 2020 directly related to the impact of COVID-19 and those shifts became known as a "COVID bump." For instance, in one deal we handled at Murphy McCormack, the company's EBITDA went from $3 million to $6 million thanks to a COVID bump. That's what we call a positive version – but there are negative COVID bumps, as well. The real question is whether a COVID bump is a one-time occurrence or a long-term change.
That uncertainty has led to some changes in deal structures. For instance, buyers are building in factors like earnouts, an arrangement in which a portion of the purchase price is paid out contingent upon reaching post-transaction financial milestones. That way, if a positive bump turns out to be sustainable, the sellers are rewarded. If the positive bump is a one-time blip, the buyer's risk is reduced.
----------------------------
Question #3: What about business valuations? Have they been impacted positively, negatively, or not at all?
Answer: This is a hot topic in my industry right now and there are no clear answers. It tends to be industry and company specific. Similar to the COVID bump, some industries have seen a positive impact on valuations. In other industries, like restaurants, valuations are down, and it could be some time before we see a return to pre-pandemic values.
Given the uncertainty over valuations and whether the impacts of COVID will be temporary or permanent, a thorough due diligence process is more important than ever. At Murphy McCormack, we believe that Quality of Earnings (Q of E) reports are especially important. The scope of a thorough Q of E study can help directly address the COVID impact and distinguish between sustained growth and a fleeting COVID bump.
----------------------------
Question #4: What are some of the new roadblocks you've encountered in deals thanks to COVID?
Answer: There have been some very interesting roadblocks in 2020 – many of them logistical. For instance, we were ready to close a deal in New Jersey on April 1, but we couldn't file the paperwork because the New Jersey Department of State was closed. We finally closed the deal in July. A similar situation occurred in Pennsylvania when we needed title insurance documents and PA courthouses were closed to visitors.
We've also run into situations involving environmental studies in the due diligence process. Due to travel shutdowns and quarantine requirements, firms that we usually use to perform environmental studies were unable to provide site assessments. Eventually, we were able to find an in-state firm that didn't have to worry about COVID travel restrictions.
Manufacturing plant tours have also been tricky to navigate during COVID. Tours are, naturally, an important part of the due diligence process in a deal, but COVID restrictions made most tours impossible. In some cases, we were able to get the buyers and their advisors to agree to a virtual tour over Zoom. In other cases, the deal was delayed.
Unexpected roadblocks keep cropping up during the pandemic, but we keep finding ways to work around them.
----------------------------

Question #5: If a business owner is considering going to market during the pandemic, what steps do you recommend taking in advance?
Answer: Business owners who are thinking of selling now should do their homework and be prepared for COVID-related issues. A big one is getting a thorough Q of E report. This is going to be important to prospective buyers. Another issue that's proving to be critical to buyers is cyber security. Business owners should consider getting a cyber security audit.
Business owners should think about what they've done from a health and safety perspective and lay out a detailed safety plan. Have financial statements ready to present with results related to COVID segmented out – PPP loan information, for example.
Finally, take a good look at your depth of leadership and address gaps. Solid leadership, and the ability to transition responsibilities, is a critical factor in navigating through crises like the pandemic. A lack of depth in leadership can impact potential deals.
----------------------------
Question #6: How is the treatment of Paycheck Protection Program (PPP) loans going to impact financial statements and valuations in 2021?
Answer: Early in October, the Small Business Administration (SBA) released guidance on the treatment of PPP loans when selling a business. There are many considerations, but basically you must carve out the PPP piece. For instance, if a seller has a PPP loan and has applied for loan forgiveness, we put the amount of forgiveness in escrow and return it to the seller once the loan has been formally forgiven.
We've done deals that have PPP loans attached and when it comes to an analysis of liquidity, cash flow and business valuations, we don't include PPP loan-related funds.

At Murphy McCormack, we expect to see lingering effects of COVID on deals throughout 2021 and into early 2022. With so many COVID-related uncertainties, it's more important than ever to seek out advisors before moving forward with any M&A transaction. The challenges are many and good advisors can help you navigate through those challenges. For additional information on Murphy McCormack, click here.

For a closer look at one of the transactions that Murphy McCormack closed during the pandemic, join Bob McCormack and Herbein Regional Managing Partner and Tax Director Tom Bakaitus for a panel discussion at Smart Business Dealmakers Conference Pittsburgh 2021 on March 4th. Click here for more information and to register.


A Message from Herbein
At Herbein, we're committed to providing our clients and friends with relevant information about the issues that matter most to them. While we believe this information may be beneficial, guest perspectives don't necessarily reflect views of Herbein + Company, Inc. Herbein and Company, Inc., is not affiliated with Murphy McCormack Capital Advisors