Benefit Plan Sponsors and Administrators: Changes to your Benefit Plan Audit
In an effort to improve audit quality and enhance the transparency of the auditor's report, the Auditing Standards Board of the American Institute of Certified Public Accountants (AICPA) has issued Statement on Auditing Standards No. 136, Forming an Opinion and Reporting on Financial Statements of Employee Benefit Plans Subject to the Employee Retirement Income Security Act of 1974 (ERISA). The new standard includes requirements in all phases of the audit of ERISA plan financial statements that impact engagement acceptance, performance procedures, communication with those charged with governance, and reporting.
Beginning with the 2020 plan year (for audits performed in 2021), auditors will be following the new standards to perform and report on your plan financial statement audit. One significant change is that the term "limited scope" audit will disappear. That type of audit will then be referred to as an "ERISA Section 103(a)(3)(C) audit."
When performing the audit, the auditor may request additional information from you in order to perform the plan audit, which may require you to spend more time preparing for the audit. In addition to the new procedures your auditor will perform, there are some key changes that will affect plan management (sponsor/administrator). As part of engagement acceptance, the auditor will request management to acknowledge their responsibilities for maintaining a current plan document, administering the plan, and providing the auditor with a draft Form 5500 prior to the dating of the auditor's report. The new standard also requires that the auditor obtain certain written management representations at the conclusion of the engagement regarding those responsibilities. It also includes acknowledgements related to management's responsibilities with respect to the investment certification when management elects to have an ERISA Section 103(a)(3)(C) audit (previously called a "limited scope" audit as noted above).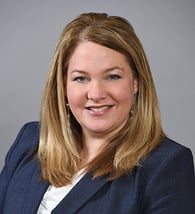 For more specific information on how the new audit standard will affect your plan audit, please speak with your plan auditor or email info@herbein.com.
To learn more about Herbein's Employee Benefit team and services click here.
Article contributed by Carolyn BryNildsen, read more about her here.