Levengood Appointed to Quality Control Position at Herbein
Levengood Appointed to Quality Control Position at Herbein
Kyle D. Levengood, CPA, CFE, Senior Manager at Herbein + Company, Inc. was recently named Quality Control lead for the firm.
Due to the continuing growth of the firm as well as the ever-increasing complexities of financial transactions and Generally Accepted Accounting Principles (GAAP) standards, Herbein determined that the time was appropriate to formalize this role. Herbein continues to strive for the best for our clients and employees.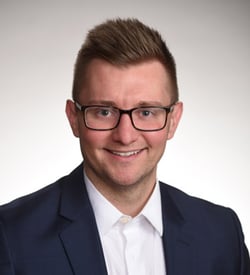 In addition to Kyle's current role with clients at Herbein, internally he will work closely with the partners and staff to provide leadership and prepare for internal inspections.
As a Senior Manager, Kyle is responsible for overseeing multiple firm audit engagements. He works primarily within the dairy, food, employee benefit plans, and manufacturing industries throughout more than eight states. Kyle graduated from Alvernia University and lives in Sinking Spring, PA.