Kolmansberger Named to Association for Accounting Marketing Hall of Fame
Kolmansberger Named to Association for Accounting Marketing Hall of Fame
Jack Kolmansberger, CMO of Herbein + Company, Inc. a leading accounting firm headquarted in Reading, PA, was recently inducted into the Association for Accounting Marketing Hall of Fame. Being inducted into the AAM Hall of Fame is the highest honor in the field of accounting marketing. Inductees must have ten years or more of service and be known for their outstanding accomplishments as leaders of the association.
The Association for Accounting Marketing (AAM), the leading trade association focused exclusively on marketing and business development for the accounting industry, announced the recipients of its individual Marketing Achievement Awards (MAA) at the Hilton Portland Downtown hotel during AAM's 29th Annual Summit.
Jack has been an AAM member since 1997. A past president, he championed a new strategic direction for the association known as Vision 2020. Jack has p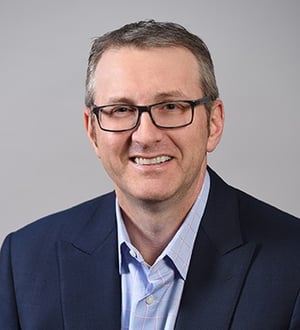 resented at industry conferences, participated in roundtables, and helped support the efforts and career development of many marketers and business developers, building the credibility of growth professionals within firms.
He has had a long and distinguished career in accounting marketing. He remains a leader in his local community through serving on the board of the Media Youth Center. Jack also created a charity, Ethan's Hope for Humanity, which has a unique mission based on making every child feel special through the power of music.
The Association for Accounting Marketing (AAM) is a national trade association and a one-of-a-kind network of marketing, business development and growth strategists. AAM was formed in 1989 to provide education, community and resources for accounting firms, CPAs, consulting firm marketing and sales professionals, partners, firm administrators, and representatives of businesses offering products and services to the accounting industry and marketing professionals.