June 2018 Herbein Hero – Berks County Police Heroes Fund
Herbein is pleased to announce that the recipient of the June 2018 Herbein Community Heroes Award is the Berks County Police Heroes Fund. The organization assists law enforcement officers seriously injured in the line of duty or the families of law enforcement officers killed in the line of duty.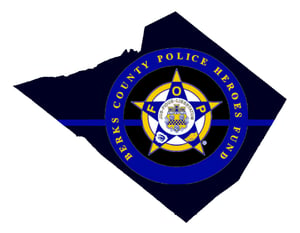 The Berks County Police Heroes Fund provides these benefits to members of Berks County Law Enforcement, Reading Police, and the Pennsylvania State Police serving Berks County. They also have a memorial by the Gruber Wagon Works in Bern Township that recognizes the sacrifices of the 18 members of law enforcement who sacrificed their lives serving our county.
The $500 Community Hero Award from Herbein + Company, Inc. will go towards upgrades to the memorial including a granite memorial with the photos of our 18 heroes and a story about each of them.
For additional information on the Berks County Police Heroes Fund and the services they provide, visit the website: http://berksheroes.org/