July 2016 Herbein Hero – Nicholson Cancer Fund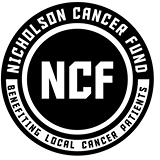 July 2016 Herbein Hero – Nicholson Cancer Fund
Herbein is pleased to announce The Nicholson Cancer Fund (NCF) as the recipient of the July 2016 Herbein Community Heroes Award in the amount of $500.
In 2004, long-time Herbein + Company client, Scott Nicholson, owner of Ed Nicholson & Sons Lumber Company, was diagnosed with lyposarcoma. While receiving chemo and radiation treatments, his heart went out to other cancer patients who were impacted financially including a neighbor who was in danger of losing her house.
To achieve his wish to help cancer patients in need of financial help, the Nicholson Cancer Fund was established in 2007. Scott was part of the planning of the NCF's first major fundraiser, but passed away in April 2007, four months before the first Scott Nicholson Memorial Bike Run. The Run averages around 300 bikes a ride and the 10th Anniversary on August 20, 2016 was another sell-out.
Nearly 100% of NCF's proceeds go to cancer patients in southwestern Pennsylvania who face financial difficulties because of lost work days, treatment costs or lack of insurance. As of 2015, over 750 families have been helped through NCF including stays at Family House, a temporary residence for patients receiving cancer treatment.
The Herbein team congratulates NCF on their dedication to providing help to families and patients affected by cancer. See photos of the 10th Anniversary Scott Nicholson Memorial Bike Run on their Facebook page: https://www.facebook.com/NicholsonCancerFund
For more information on NCF click here: http://www.nicholsoncancerfundinc.elisting.us/
To apply for next month's Herbein Community Heroes Award, click here: http://www.herbein.com/communityheroes/