Joseph J. Witkowski, CPA Named Herbein + Company, Inc.'s Chief Financial Officer
Reading, PA – Herbein + Company, Inc. has announced that Joseph J. Witkowski, CPA succeed John T. Pagerly, CPA as the firm's Chief Financial Officer. Joe will become the third CFO in firm history, effective October 1, 2019.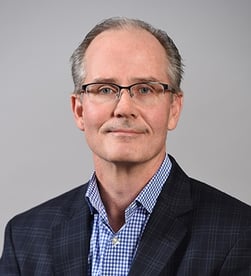 Managing Partner-Elect David W. Stonesifer, CPA states, "Joe's business acumen is world-class, particularly regarding transactions. Herbein has completed three acquisitions in the past several years, and Joe's ability to find mutually beneficial outcomes has been instrumental to the success of each transaction. As CFO, he will drive the financial aspects of our firm's growth initiatives."
Joe joined Herbein + Company, Inc. in 1992 as an advanced staff accountant for the Accounting and Auditing Department and became a partner in 2001. Previously, Joe was the Partner-in-Charge of Human Resources. In addition to tax planning, Joe provides CFO level services for a diverse client base comprised of construction companies, retail establishments, medical and dental practices, and service providers. Joe is adept at guiding business owners in growth mode, with a focus on transactions, business exit strategies, and succession planning. He has a unique understanding of buy-sell agreements and helps owners reach agreements that make sense for all parties.
John Pagerly, who will remain with the firm as a Partner in the Accounting and Auditing Department concludes, "Joe is well-established as a go-to person within our firm for growth initiatives. His role will continue to grow as our firm evolves, both through acquisitions and organic growth. It is an exciting time to be at Herbein."
About Herbein
Herbein + Company, Inc. is a leading regional certified public accounting firm serving clients throughout the United States. We provide tax, assurance, and advisory services that help our clients succeed with confidence. Offices in PA include Pittsburgh, Allison Park, Greensburg, Reading, Pottstown, Allentown, Spring House as well as Marlton, NJ.