Herbein + Company, Inc. Announces Seven Senior Manager Promotions
Herbein + Company, Inc. Announces Seven Senior Manager Promotions
Reading, PA – September 5, 2019 - Herbein + Company, Inc., a certified public accounting and consulting firm has announced the following promotions within the firm to the level of Senior Manager:
Bryanna L. Fredericks, CPA is a Senior Manager in the Tax Department in Herbein's Reading, PA office. Bryanna assists with federal and multi-state tax compliance and planning for many of the firm's major business clients. As Herbein + Company's client base in the cooperative arena continues to expand, Bryanna has focused much of her work in assisting those clients with tax compliance and planning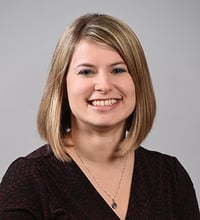 strategies and financial statement tax accrual computations and disclosures. She is active in the National Society of Accountants for Cooperatives (NSAC), holding positions as President of the Atlantic Chapter of NSAC and member of the National Tax Committee and presenting at local and national cooperative events. She is also a member of the National Council of Farmer Cooperatives' (NCFC) Legal, Tax and Accounting Committee and sits on Elizabethtown College's Accounting Advisory Board. She is well-known and respected in her field. Bryanna graduated from Elizabethtown College with a Bachelor of Science in Accounting.

Jennifer L. Hartkorn, CPA, MT is a Senior Manager in Herbein's Spring House, PA office. Jennifer provides tax and audit services to a wide variety of clients. Her experience encompasses auditing small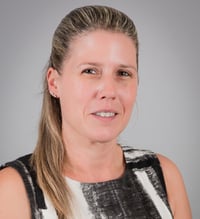 to mid-sized businesses and employee benefit plans, compilation and review services, business, personal and fiduciary income tax return planning and preparation. Jennifer is a Certified QuickBooks ProAdvisor and also offers a wide range of software implementation, support and consulting services. Jennifer services privately held companies, family held businesses, individuals, and trusts. She works with a diversified group of clients including, real estate, construction, manufacturing, hospitality, and professional service businesses including healthcare, legal and veterinary services. Jennifer is a graduate of Gwynedd Mercy University with a Bachelor of Science in Accounting. Jennifer recently graduated from Villanova Law with a Masters in Taxation.

Amanda D. Jackowski, CPA is a Senior Manager in the Accounting and Auditing Department. During her years with Herbein, she has gained valuable experience of auditing accounting records, preparing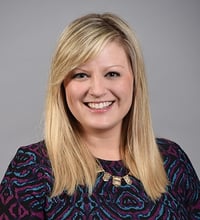 financial statements, reviewing internal controls, and mentorship of co-workers. She currently leads the firm's college recruiting efforts for Eastern PA offices. Amanda works with a variety of clients, primarily in the agribusiness space, and including cooperatives, dairies, nonprofits, and manufacturing entities. She leads audit teams for several of Herbein's largest clients with revenues in excess of $1 billion. Amanda has embraced her role of Senior Manager within the firm and has developed a strong sense of leadership and involvement in the betterment of the firm. She serves on the Business Advisory Board at Kutztown University and is Vice President of the Board of Directors for Safe Berks. Amanda is a graduate of Kutztown University with a Bachelor of Science in Business Administration and concentration in Accounting.

Roxanne N. McMurtry, CPA is a Senior Manager in the Accounting and Auditing Department at Herbein. Roxanne joined the firm in 2005 and is a key team leader on Herbein's specialized government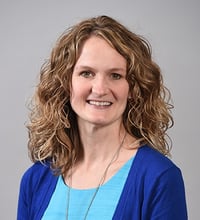 team. Roxanne focuses on clients who are subject to standards from the Governmental Accounting Standards Board (GASB), which allows her to better assist with implementation of new standards and provide consultation on efficiencies and best practices. Roxanne is responsible for all aspects of the engagement including staff scheduling and leadership, planning, preparation and review of audit procedures, and financial statements. Roxanne is the current President of the Pennsylvania Institute of Certified Public Accountants (PICPA) Reading Chapter - serving her term until May, 2020. She also serves on the PICPA Council, a statewide council. Roxanne graduated from Shippensburg University with a Bachelor of Science in Business Administration and concentration in accounting.

Daniel Waszkiewicz, CPA, MT is a Senior Manager in Herbein's Tax Department. At Herbein, Dan specializes in international tax compliance and tax planning for U.S. multinational entities doing business abroad, foreign entities doing business in the United States, and expatriate & inpatriate U.S.
taxation for individuals. Dan strives to provide clients with solutions to complex tax issues including entity structuring, liquidations, mergers & acquisitions, cross-border transactions, and claiming tax treaty benefits. Dan is focused on staying up to date on the constantly changing tax environment and continuously looks for tax-saving opportunities his clients can utilize. He works closely with clients to build relationships and understanding of their business in order to develop tax strategies for minimizing domestic and foreign taxes. Dan graduated from Alvernia University with a Bachelor of Arts Degree in Accounting, and he holds a Master of Taxation from Villanova University Charles Widger School of Law. He also received an Advanced Professional Certificate in Corporate International Taxation from the International Bureau of Fiscal Documentation (IBFD).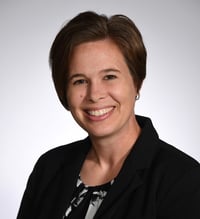 Stacy A. Weller, CPA is a Senior Manager in Herbein's Tax Department. Stacy's professional focus includes estate, trust, gift planning, and compliance for high net worth individuals. She works closely with attorneys and other professionals in the area of estate and trust. Additionally, she specializes in individual tax planning, compliance, and tax minimization strategies for business owners and their companies. Stacy leads multiple individual and corporate client tax engagements. She is experienced in working with numerous industries including manufacturing, professional services, retail, and investors. Stacy graduated from Kutztown University with a Bachelor of Science Degree in Accounting.

Christel D. Wenrich, CPA is a Senior Manager in Herbein's Tax Department. At Herbein, she works with Federal and Multi-State Tax Return Compliance, and tax planning for clients in a variety of industries including manufacturing, food, real estate, retail, and nonprofits. Her areas of expertise include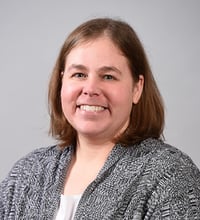 individuals, sole proprietorships, S corporations, and partnerships. Christel is a leader of our State and Local Tax (SALT) niche and strives to stay up to date on the unique tax requirements that effect business operations in each state and municipality. Among other SALT services, she works on voluntary disclosure agreements, sales tax audits, and multi-state tax issues including determination of nexus. Internally, Christel is in charge of analyzing and leading the efforts for new software for the tax department. This includes implementing XCM (a workflow software) which helped to make our department operate more effectively as she enhanced its visibility within the firm. She enjoys researching industry trends and providing suggested policies and procedures to management, with the overall goal of bettering the firm. Christel graduated from Lebanon Valley College with a Bachelor of Science Degree in Accounting.