Herbein + Company, Inc. announces that David W. Stonesifer, CPA has become Herbein + Company, Inc.'s Managing Partner as part of the firm's previously released succession plan. Stonesifer succeeds Michael J. Rowley, CPA/ABV, CVA, CFF. Rowley previously succeeded Carl D. Herbein, CPA who founded the firm in 1972. Under their leadership, Herbein has grown to be recognized as one of the top 115 largest firms in the United States according to Accounting Today.
Among Dave's priorities is to further establish Herbein as the firm to help team members and our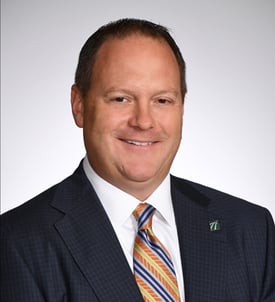 clients succeed into the future. "We will still have a small-firm family feel, but we have big firm opportunities. Our approach in helping clients identify and capitalize on opportunities is one of our trademarks. Frankly, going beyond the numbers with clients and learning their goals is the most exciting thing for our team." Dave believes that highly-motivated team members are the key to our client satisfaction. He states, "I will work to help everybody find and pursue their professional passion. This is what makes it fun to come to work every day."
As the first of three Herbein interns who ascended to become partners, Dave has always actively pursued activities that would ultimately make him a better professional. From serving on the PA State Board of Accountancy, the board of Greater Reading Young Professionals (GRYP), and as President of the Reading Chapter of the Pennsylvania Institute of Certified Public Accountants (PICPA), to serving on national committees for trade organizations, Dave has risen to meet every challenge.
While his focus is soundly on the future, Dave is also appreciative of all he's learned from Mike Rowley and Carl Herbein. "I am very cognizant of the responsibilities I will be inheriting, including our clients' success, our team's growth and their families security and prosperity, and our continuing support of the communities in which we serve. Carl and Mike have set the bar high, but knowing our team and our culture, I am confident that our firm's future is very strong."
Dave graduated from Albright College with a B.S. Degree in Accounting and lives in Sinking Spring with his family.