Discovery Federal Credit Union Elects New Chairwoman of the Board
Wyomissing, Pa., May 6, 2014—Discovery Federal Credit Union has elected its new Chairwoman of the Board, Esther H. Marino, CPA, at its Annual Membership Meeting held on March 14, 2014. Marino stands as the first woman to serve as Chair, and has been a Discovery Board Member since 2009 serving as its Vice Chair for the previous two years.
Marino, CPA and manager, Herbein + Company Inc., Reading, Pa., specializes in tax planning and consulting with an emphasis on client advocacy. Her experience in providing management advisory services enables her clients to concentrate on their business operations.
"We are so pleased to have Esther leading our board. Her thought leadership, outstanding experience and her active involvement make her a great asset to us," said Ed Williams, CEO / president, Discovery Federal Credit Union.
As an advocate for the accounting industry and paying it forward, Marino serves as a key speaker and organizes various industry educational events. Her commitment to the community is evident in the committee and leadership roles to help other organizations. Some include American Institute of Certified Public Accountants (AICPA), Birdsboro Borough, Pennsylvania Institute of Certified Public Accountants (PICPA) and Allinial Global.
Marino currently resides in the Borough of Birdsboro, Pa., with her husband.
About Discovery Federal Credit Union
Discovery Federal Credit Union was founded in 1959 and serves the Greater Reading and Berks County region. While continuously growing in size, membership and capability, Discovery has maintained an unwavering value-driven, member-focused passion to help its members achieve financial success and prosperity. Discovery is dedicated to excellent member service, premium products and services, integrity and personal attention to every member. For more information on Discovery, please visit www.discoveryfcu.org or call 610.372.8010.
Click here to read more about Esther Marino.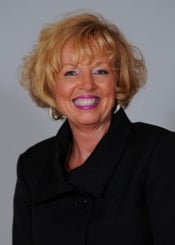 Esther H. Marino, CPA
Manager
ehmarino@herbein.com