August 2018 Herbein Hero – Apraxia Kids
Herbein is pleased to announce that the recipient of the August 2018 Herbein Community Heroes Award is Apraxia Kids, the only national nonprofit group dedicated exclusively to supporting children and families struggling with a diagnosis of childhood apraxia of speech (CAS).
Apraxia is a neurological speech disorder which makes the movements of speech structures (i.e. lips, tongue, soft palate, jaw) necessary for intelligible speech difficult or nearly impossible. Children with apraxia know what they want to say but struggle with how to move their mouth properly to form the words. The only proven successful treatment is appropriate speech therapy. Unlike developmental speech delays, children will not grow out of apraxia on their own.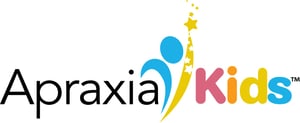 Apraxia Kids works to connect families with the resources they need to find proper treatment, trains speech language therapists in advanced diagnosis and therapy techniques and raises awareness of a still little-known disorder. Through a program called Speech Tablets for Apraxia, speech tablets are given to families in need for supplemental speech practice and as alternative communication devices.
The $500 Community Hero Award from Herbein + Company, Inc. will go to support the 2018 Pittsburgh Walk for Apraxia being held on Saturday, October 13th at Highmark Stadium. About 900 people attend annually and every child in attendance diagnosed with apraxia is honored individually. For more detail on the Walk or on Apraxia Kids, visit their website at www.apraxia-kids.org.