Amy B. Klatt, MBA Honored with Alvernia University Alumni Inaugural Four Under Forty Award
May 28, 2019 - Amy B. Klatt, MBA, the marketing manager of Herbein + Company, Inc. was one of four alumni presented with the Alvernia University inaugural Four Under Forty Award at the institution's 58th annual commencement ceremony May 11, 2019. The award was created to highlight the exceptional achievements of young Alvernia alumni. Klatt was honored for her notable career success and ongoing community service efforts.
As marketing manager of Herbein + Company, Klatt champions the firm's digital marketing efforts, event planning, and proposal writing. Klatt is actively involved in the Association of Accounting Marketing (AAM) and has earned the firm several excellence awards.
Herbein's CMO Jack Kolmansberger states, "From day one, Amy has been driven to succeed, willing to work hard, and always eager to expand her knowledge base. I've witnessed her dedication to Alvernia University firsthand. I think that she picked the perfect school for herself and made the most of every opportunity available. We are fortunate to work with Amy, and we look forward to seeing her continue to grow and succeed throughout her career."
Klatt sits on several Reading area committees including advisory board for Leadership Berks, editorial committee of the Greater Reading Chamber Alliance Women 2 Women magazine, and previously the steering committee of the Greater Reading Cops 'n Kids. Klatt gives back to her alma mater by serving on the university's Communications Advisory Board and occasionally speaking with students about her experiences and successes working in the marketing field.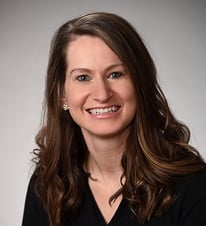 To read more about Amy click here.