Amanda D. Jackowski Named President of Safe Berks Board of Directors
Amanda D. Jackowski Named President of Safe Berks Board of Directors
Jackowski previously served as the organization's vice-president
Amanda D. Jackowski, CPA has been named Board President of Safe Berks, effective September 1, 2020. Jackowski previously served as Vice-President.
Jackowski is an accounting and auditing senior manager at Herbein + Company, Inc. (Herbein), a leading Mid-Atlantic accounting and consulting firm headquartered in Reading, PA. At Herbein, Jackowski works with a variety of clients, primarily in the agribusiness space, including cooperatives, dairies, nonprofits, and manufacturing entities. She leads audit teams for several of the firm's largest clients.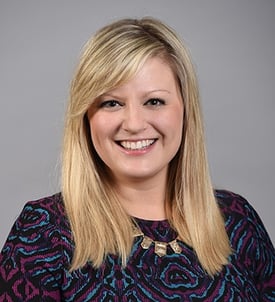 "Amanda is one of our firm's most effective, dynamic leaders. She is ideally qualified to take on this new position, having already made a significant impact at Safe Berks through her personal commitment to its mission," Herbein Managing Partner David W. Stonesifer, CPA said.
Safe Berks provides safe haven and support to victims of domestic violence and sexual assault. The organization's advocacy and education programs increase awareness of oppression and promote the prevention of domestic violence and sexual assault. Safe Berks served more than 4,000 clients in the last fiscal year, providing services that include shelter, counseling, legal services, medical advocacy, and education and outreach. Its services are available 24 hours a day, 365 days a year. Safe Berks' services are free, confidential, available in English and Spanish, and will be translated into any other language needed. The Safe Berks 24-Hour Hotline number is 844-789-SAFE (7233), or text Safe Berks to 20121.
"During my time as a Safe Berks Board member, I have been incredibly impressed by the professionalism of the Safe Berks team – and look forward to building our capacity, expanding our outreach, and raising awareness of the organization. The pandemic, with its escalated social isolation and stress, has led to an increased need for Safe Berks' services. I am committed to working with the Safe Berks board and the entire Safe Berks team to continue to be an essential lifeline to domestic violence and sexual assault victims in our community," Jackowski said.
Jackowski holds a B.S.B.A in accounting from Kutztown University.