Herbein Hero – Keystone Military Families
2019 Q4
Herbein is pleased to announce Keystone Military Families as the fourth recipient of the 2019 Herbein Community Heroes Award for the donation amount of $1,000 (fourth quarter).
The mission of Keystone Military Families is to assist over 150 families a week including active duty military, veterans, and their families.
Keystone Military Families believes that our military and veterans have given up many things in their service to our country, and those who are deployed should not have to worry if their kids have enough breakfast before school or if the baby will have diapers and food. There are several hundred thousand combat injured vets who are waiting for a medical determination and have no income during the up-to 18 months that determination can take. There are a host of other reasons they end up in a tight money squeeze and the bottom line is they just need some help to get through this crisis and back on their feet.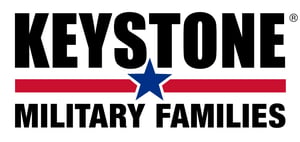 Keystone Military Families work very closely with the Family Action Center Specialists, the VA Hospital, SSVF, Salvation Army, Veterans Centers in 5 counties and many military support organizations and groups. When someone comes to the pantry they can also assess their current needs and direct them to the other sources of help they may qualify for. They are currently assisting well over 150 families every week with groceries, clothing, household items and furniture. All the help is anonymous and information is never shared without permission.
The Herbein Hero award money will be used to help purchase items for the pantry to continue supporting local military families, and for care packages sent to deployed service members.
Thank you to Keystone Military Families for all that you do! For additional information, visit their website: http://keystonemilitaryfamilies.com/