Herbein 360: New Year, New Way for Your Business to Succeed in 2021
How Our Growth and Profit Solutions Tool Can Help You Focus Your Energy

February 4, 2021
2 p.m. EST

MATERIALS
-------------------------------------------
By examining key aspects of your business to understand your organization's strategic, financial, and operational goals, you can focus your energy towards gaining a powerful advantage.
Join Herbein for a webinar on how you can prioritize your business issues and opportunities on February 4 at 2 p.m. EST.
This webinar will analyze a key Herbein 360° diagnostic tool - the Growth and Profit Solutions (GPS) Business Diagnostic - and how you can use it to your benefit. We will examine this powerful 25-question tool and help you pinpoint key business strengths and opportunities, which link to 10 success factors.
After the event, attendees will be able to find areas of improvement to focus on for their organization. They will also be able to successfully identify top strengths and weaknesses by using GPS diagnostic as well as which areas of strengths and weaknesses to prioritize.
The webinar will:
Analyze the tool in detail

Provide examples of use and outcome

Walk through an example organization and provide suggestions based on results

Review benchmarks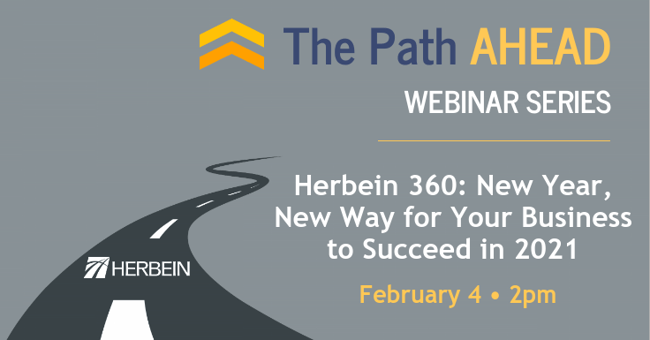 Our Herbein 360° diagnostic tools allow you to take a closer look at your business' people, processes and operations – and prioritize your issues and opportunities to get ahead and stay ahead.
CPE: 1 Hour of Management Services offered for CPAs licensed to practice in PA and NJ
PRESENTER
Ashley N. Blessing, CPA I Manager I anblessing@herbein.com
CPE INFORMATION
CPE: 1 Hour of Management Services offered for CPAs licensed to practice in PA and NJ
Prerequisites: None
Program Level: Basic
Advance Preparation: None
Delivery Method: Group Internet Based/Webinar
Course registration and, where applicable, attendance requirements: Via herbein.com
Refund policy for courses sold for a fee or cancellation policy: Webinar is complimentary
Complaint resolution policy: Any complaints should be directed to the CPE Team at

cpe@herbein.com

or 610-375-1175