2019 FOOD & AG SUMMIT

Join Barley Snyder, Herbein + Company, Penn State, and other industry professionals as they present a full menu of industry focused educational sessions. This event was formed for the benefit of business owners, corporate executives, and knowledge leaders from leading food and agricultural companies. For the complete agenda details and to RSVP please visit: www.foodagsummit.com

FEBRUARY 28, 2019
SPOOKY NOOKY SPORTS: 75 Champ Boulevard, Manheim, PA 17545
8:30AM - 3:00PM
RSVP TODAY

FREE REGISTRATION THROUGH DECEMBER 31st
USING CODE "EARLYBIRD"

Register now through December 31st, and Herbein + Company, Inc. and Barley Snyder will cover your registration fee in full. Registration fee after December 31, 2018 remains $50 per person.
*All registration fees will be donated to the Penn State College of Agricultural Sciences.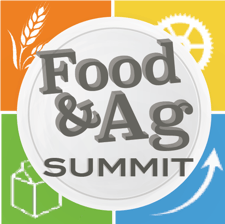 2019 TOPICS