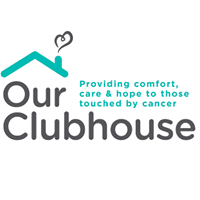 Thank you to everyone for the tremendous support and participation in our 2015 Herbein Heroes program. Every month we donated $500 to a worthy organization. To read more about the program click here – http://www.herbein.com/communityheroes/. As part of the program, the entire month of December was an online voting contest to select the Herbein Hero of the Year award that will receive a $2,500 check from Herbein. We launched the voting on December 1st and it ran through December 31st.
After tallying up the votes, we are excited to announce that our 2015 Herbein Hero of the year is Our Clubhouse. We were so amazed by the response to this program throughout the year, the voting, and the organizations that applied that we have decided to offer a $250 award to the organizations that came in second and third place: PitCare and the Exeter Township Fire Department, respectively. THANK YOU for all that you do!
Our Clubhouse is a 501(c)3 non-profit organization that provides free emotional and social support to those touched by cancer in western Pennsylvania. To read more about them click here: http://www.herbein.com/april-herbein-hero-our-clubhouse/
THANK YOU for making our 2015 Herbein Heroes program a success! We were so impressed by the organizations that posted entries in 2015 that we have decided to continue the Herbein Community Hero program in 2016 with the same award structure. If you would like to nominate a nonprofit organization, click here.