David W. Stonesifer, CPA will become Herbein + Company, Inc.'s Managing Partner effective October 1, 2019
March 18, 2019: Reading, PA – Herbein + Company, Inc. has announced that David W. Stonesifer, CPA will succeed Michael J. Rowley, CPA/ABV, CVA, CFF as the firm's Managing Partner effective October 1, 2019.
Rowley states, "Since 1973, Herbein + Company, Inc. has been a firm focused on our clients and our future. Our founder, Carl D. Herbein, was incredibly driven by the idea of a sustainable firm built on growth and creating opportunities. Having grown from a kitchen table operation to one of the Mid-Atlantic Region's largest independent CPA firms, Carl's vision has been achieved. It has been an honor to serve as the Managing Partner of Herbein for the past fifteen years. I'm extremely proud of our firm's growth and our award-winning client service, but by far, I am most proud of our team."
Herbein has been recognized as one of the top 125 largest firms in the United States. The firm has adopted the Herbein Growth Imperative, which is focused on the following beliefs which feed the sustainability plan:
Firm growth means that our clients are happy and prospering
Firm growth creates opportunities for everyone in our firm to advance professionally and financially
Smart growth enhances our experiences
Rowley further states, "As we work with clients, we stress the importance of a strong succession plan. We began this managing partner process several years ago with the start of my current term, as a planned part of our firm's overall strategic plan. As Herbein has evolved, younger generations have risen to play key roles within our firm. Our people have seized these opportunities, and our firm is stronger than ever because of their desire to succeed."
As the first of three Herbein interns who ascended to become partners, Dave has always actively pursued activities that would ultimately make him a better professional. From serving on the PA State Board of Accountancy, the board of Greater Reading Young Professionals (GRYP), and as President of the Reading Chapter of the Pennsylvania Institute of Certified Public Accountants (PICPA), to serving on national committees for trade organizations, Dave has risen to meet every challenge.
Stonesifer states, "As I prepare to become Managing Partner, I am appreciative of all that I've learned from our prior Managing Partners, Mike Rowley and Carl Herbein. I am appreciative of the responsibilities I will be inheriting, including our clients' success, our team's growth and their family's security and prosperity, and our continuing support of the communities in which we serve. Carl and Mike have set the bar high, but knowing our team and our culture, I am confident that our firm's future is very strong."
Michael Colgan, CAE, the CEO and Executive Director of the Pennsylvania Institute of Certified Public Accountants(PICPA) states, "The PICPA has always enjoyed a strong relationship with Herbein + Company, Inc. In fact, Herbein is the only regional firm to have had two PICPA presidents, and the firm's support of our Reading Chapter has been unwavering. It is gratifying to see a firm commit to a succession plan. Succession plans are only as strong as the growth that drives the plan. Under Mike's leadership, Herbein has grown to become one of the state's largest firms, and I am excited to see Dave continue the Herbein tradition."
Rowley, who will remain with the firm as Partner-in-Charge of the Management Advisory Services Group concludes, "Our firm will continue to evolve and improve, and we are confident that Dave will provide the leadership that will continue to feed the Herbein Growth Imperative. It is truly an exciting time to be at Herbein."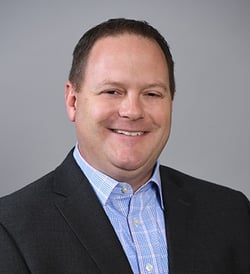 For additional information email Jack Kolmansberger at jmkolmansberger@herbein.com.
To read more about Dave click here.