Thomas L. Bakaitus, Jr. Named Five Star Wealth Manager
Thomas L. Bakaitus, Jr., Regional Managing Partner and Interim Director of Tax for Herbein + Company, Inc., was named a 2019 Five Star award winner in Pittsburgh Magazine. As a follow-up to that honor, he appeared in Forbes Magazine in a special section on December 31, 2019: click here to view.
Based in the Pittsburgh office, Tom serves middle-market clients by providing tax compliance, planning, analysis, preparation and representation before federal, state and local tax authorities. He has specialized experience in consulting partnerships, corporations and start-up entities particularly in the fields of construction, affordable housing, manufacturing, real estate and healthcare.
Tom takes great pride in helping his clients navigate business challenges. "I enjoy solving puzzles," explains Tom. He is also a member of Herbein's M&A team, where he uses his expertise for tax-based transactional planning and analysis.
Five Star Investment Professional award is based on objective research criteria. Five Star Professional's research team evaluates candidates from across major markets annually on ten criteria associated with outstanding service. Award winners demonstrate a commitment to clients, strong industry credentials and are evaluated on the quality of their practice.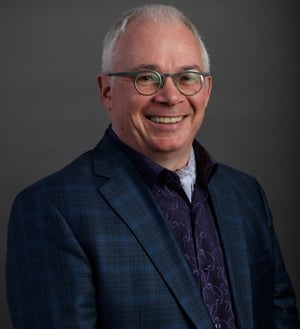 2019 marks the eighth time he has received the Five Star honor. He was also named a Five Star recipient each year from 2010 – 2013 and from 2016-2018. In 2011, he was awarded California University of Pennsylvania College of Liberal Arts Alumnus of the Year and in 2015 he was named one of the "Top 10 Public Accounting Professionals" in Pennsylvania by The National Academy of Public Accounting Professionals (NAPAP). Most recently, on December 9, 2019, Mr. Bakaitus accepted the Society of 1852 Award from the Foundation for California University of Pennsylvania (CUP), given to an individual whose contribution to CUP has been significant or whose contribution has enhanced the University. In addition to being a member and Past President of the Allegheny Tax Society, he currently serves on the Board of the Associated Artists of Pittsburgh.