Hoffman Selected to attend AICPA 2011 Leadership Academy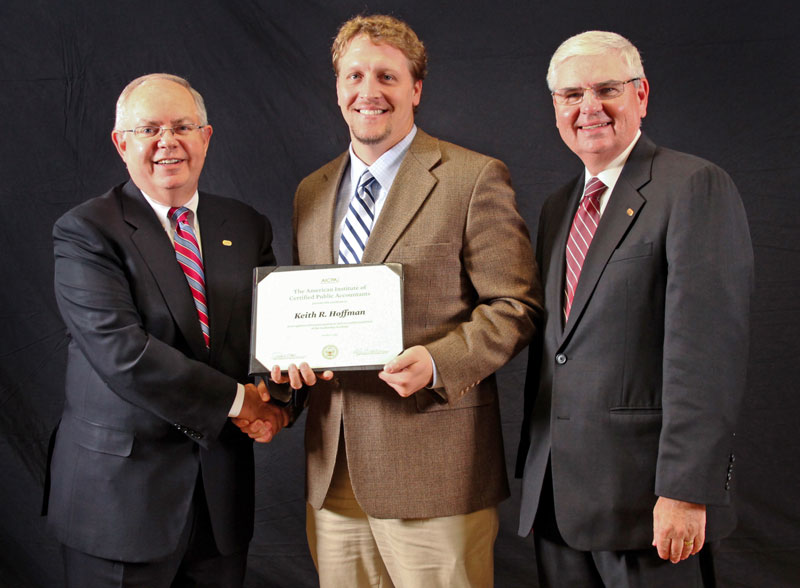 Reading, PA (August 10, 2011): Herbein + Company, Inc., a leading regional CPA firm with offices in Reading, Pittsburgh and Greensburg, is proud to announce that Keith R. Hoffman, CPA has been selected to attend the American Institute of Certified Public Accountants third annual Leadership Academy. Hoffman is part of a diverse group of CPAs that will attend a three-day program focused on engaging candidates in a self-examination of leadership, what that means and how that impacts their personal life, their career path, and the accounting global marketplace. The intensive program is designed to develop the skills necessary to become the next generation of leaders in business, industry, government and the accounting profession.
The Institute selected 34 participants from a large pool of candidates sponsored by either their employers and/or state CPA societies. Candidates, who must be under 35 years of age, were selected on the basis of their work history, licensure information, professional volunteer activities, community service and awards and honors. In addition, each candidate supplied a statement explaining why participating in the academy would be important personally. AICPA senior leadership reviewed and evaluated each submission. All finalists were personally approved by both the AICPA Chair and CEO.
Hoffman is a member of the Pennsylvania Institute of Certified Public Accountants (PICPA) Emerging CPAs Committee and the Federal Taxation Committee. In addition to his work with the PICPA, Hoffman is very active in the local community, volunteering as a Junior Achievement Classroom Educator, Berks Divorce Resource Center Council member, Opportunity House Finance Committee member, and a Greater Reading Young Professionals member.
Upon graduation from the Leadership Academy, the AICPA will assign each attendee to either an AICPA volunteer committee or a state society volunteer committee in the participant's home state. Former Institute chairs, members of its board of directors and governing Council will serve as personal mentors.