Herbein Wins 2015 Marketing Achievement Award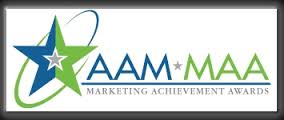 Herbein Wins 2015 Marketing Achievement Award
June 8, 2015 (Orlando, FL) – Herbein + Company, Inc. was one of thirty-four accounting firms recognized for a marketing achievement award. The Association for Accounting Marketing annual award gala features awards in multiple categories: web sites, branding, multimedia and maverick marketing.
Expert category judges, including professionals in marketing, advertising, communications and professional services, reviewed and judged 125 entries. Herbein won in the Corporate Social Responsibility category.
The Herbein Community Hero program was launched in January of 2015, and every month will award $500 to a worthy organization working to make their communities better. To learn more about the program or apply click here.
Recipients of the AAM-MAAs were announced at the AAM-MAA's Gala that took place during the Association's 2015 Summit in Orlando, FL on June 7-10. This year's summit marks the 26th edition for the organization. The AAM Summit is the largest event hosted by the association. Accounting marketing and business development professionals, as well as partners and firm administrators attend the Summit annually to connect with colleagues and learn new strategies to enhance their firm's marketing and promotion efforts.