Why Internships are Important?
There are some obvious reasons why participating in an internship is important for one's future. For example, internships provide an opportunity to strengthen a resume. More importantly, in a world where the vast majority of job applicants are college educated, having real world experience via an internship can set you apart from the crowd. In my opinion, I believe that real world experience is vital to beginning a successful career. This is because there is a big difference between "college life" and "real life". In college it is common to only have a few classes a day for only a few hours. Homework and assignments add to the work load, but can be completed at one's own pace, anytime throughout the day (usually late at night). However, in the real world, jobs begin early in the morning and end before dinner time every day, even the summer. By experiencing this significant lifestyle change through an internship, a student will be more acclimated to his career, and will therefore adapt faster and succeed more.
Another aspect that makes internships so important is the ability to test out a career and gain an insider's view to a particular industry. As a student, it is often difficult to know the many career options available and the day to day activity of certain professions. That is one of the main reasons why I wanted to do an Internship with Herbein this summer. Hailing from a small liberal arts school and majoring in economics, I have taken only a few accounting classes. For me to become CPA certified, I will need to attend graduate school for accounting, which will be a significant investment, monetarily and personally. Therefore, this Internship will allow me to see the exact type of work accountants do, and to see if this is the field that I want to commit my career too.
Finally, I believe the area that makes internships so important, is networking. The old saying, "It's not what you know, but who you know" definitively holds weight in the business world. While there is no substitute for a well educated, hard working and disciplined student, the ones that have had the chance to intern and make connections, will have more opportunities. The skills and connections that I will gain from my time at Herbein will hopefully demonstrate the importance of internships.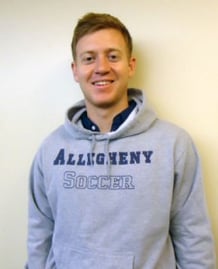 Erik Donatelli
2014 Herbein Intern – Pittsburgh Office
Allegheny College