Stephanie Atkins - Kutztown University
2014 Tax Intern
Hello all, for the third time as an intern at Herbein + Company! Yes, you read that right, this is my third internship with the firm and I'm so glad to be back. If you haven't read my posts from the past, I started as an intern with the firm a year ago in the tax department and continued last summer as an intern in the audit department. I took the fall semester off from working and focused on school because I was taking 18 credits and had some pretty tough courses. It was a nice break, but it feels great to be back in the office and working at Herbein again.
Nothing has really changed from previous posts. I'm still living in the Lehigh Valley, graduating from Kutztown University in May, and anxiously awaiting starting as a fulltime employee in the audit department this summer. Last year when I started the tax internship I was preparing for my first half marathon in Florida (which was an amazing experience) and I am currently training for my second half marathon that I will be running with my two best friends at the end of March. Besides running, in my spare time I enjoy spending time with friends, cooking, and watching Law & Order SVU with my mom.
Coming back as a tax intern for the second time is really exciting for me because I want to challenge myself to improve from last year and I can't wait to see what new things I will be learning over the next couple of months!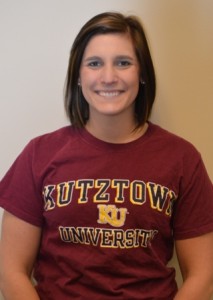 Stephanie Atkins
Kutztown University
2014 Tax Intern