Networking-But Not As You Know It
Aaron G. Phillips, CPA - Herbein + Company, Inc.
Happy hour events, breakfast meetings and summer picnics. These are just a few of the events local groups and organizations will set up to draw you out for networking purposes. Maybe you'll run over a 30 second commercial about yourself and what you do, grab some extra business cards, then you'll hit the group and prepare to meet some new contacts and acquaintances.
If this is how you're still choosing to network these days, then more than likely you're either sacrificing time to get some work done, or you're sacrificing some personal time. What if it didn't have to be like this though? What if you could network 10-30 minutes every day and expand your presence to a much greater audience?
If this perks up your interest, then maybe you should try getting more involved on social media. Social media is a hot topic in all businesses these days. A lot of common complaints related to social media are: not knowing how to get started, worrying about giving away too much sensitive information, or simply when to draw the line between business use and personal use.
This blog will address how you can get started on social media, and the process I used when starting:
1. Determine how many accounts you'd like
At Herbein, we have a company account for Twitter, Facebook and LinkedIn (and Youtube and Google Plus), but we also have individual users on all of those social media platforms as well. The company account can be used strictly for professional purposes, connecting with other businesses, and posting about industry updates.
If the employees of your company would like to try their hand at having an individual account then try giving them a little bit of room to get creative with it.
2. It's not all about business
Just like when you network face-to-face, don't make all of your conversations about business. According to MLMcompanies.org, your employees who have individual accounts on social media can expand your companies presence on social media to areas you might not have thought of.
When I was first approached about getting involved on twitter, I was encouraged to think of how best to market myself and to use my account as a semi social, semi professional tool. There were many professionals already using twitter when I first came onto the scene, but I found that the accounts I really liked and looked forward to seeing updates from, were the accounts that would showed some humor and personality to them. Because of this I was also more encouraged to read the articles they posted. When you only have 140 characters it's hard to differentiate yourself.
3. Look for contacts with similar interests
When connecting with people that you've never met online, make sure you share a mutual interest.
I followed a famous British comedian who I was tweeting at. A different gentleman saw that tweet and responded. After we talked back and forth it turns out we not only lived in the same area but we had a mutual contact. It's a smaller world then you realize!
4. Use it or lose it
Like any skill, if you don't actively use it, you will either forget how to do it, or in this case you'll lose your presence on social media platforms.
It doesn't take much time. Post a comment about an industry update, pose a question to the community, or comment on other people's posts. This can take 10-30 minutes a day but you'd be amazed at how quickly you can develop an online presence.
5. Free marketing
The word free can never be disregarded. If people share your activity or posts online, then they are publicizing your work for you. I myself have contacts in many different countries. If I share Herbein's posts online, then I can spread the reach worldwide. If any of my contacts share the same post, it will spread the post even further. Again, this is all free!
6. Rome wasn't built in a day
Don't expect immediate results. It will take time to really figure it all out. Start small but stay the course. Most of the people I've spoken to who have been committed to social media have seen some very good results over time.
Get started! In a followup blog, i'll share some success stories personally - all from social media. For questions or comments about this article, contact the author at agphillips@herbein.com.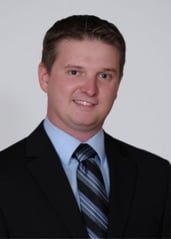 Aaron G. Phillips, CPA
agphillips@herbein.com