I made it! My first ever tax season is in the books and it was with great success.
For the first week or so it seemed very overwhelming and I was still trying to find a comfort zone. It was only a short time after that, that I started learning a lot and getting used to everything I needed to be doing. With that, I started to meet more people, get to know them better and really where this tax season was heading. I began to realize it was only going to get busier, people were only going to get crazier and more stressed but at the same time keep working through it knowing that there is a light at the end of the tunnel, April 15th.
I have gained so much knowledge through this real life experience rather than just reading through a textbook, going to class and memorizing for a test. Balancing school work, class and this internship was a difficult task but one that I was definitely ready to take on. It was a blessing to be able to have such a wonderful opportunity given to me and I strongly believe that it is the people here at Herbein that have made my first tax season such a joy.
For that, I would like to thank everyone here for being so welcoming and making me feel so comfortable which to me is a key to being successful. I can honestly say, there was not one day this tax season that I came through those doors without a smile on my face!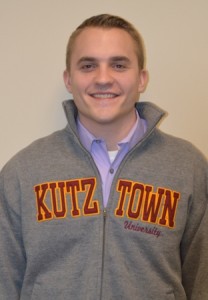 Marc Blasko
Kutztown University
2014 Tax Intern