Meet Victoria - 2013 Tax Intern
From Wyomissing, PA – Albright College Lions
Visited/toured Herbein while a high school student!
My name is Victoria Foanio and I am originally from Wyomissing, PA. I am a native of Berks County and graduated from Holy Name High School. Currently, I am a junior accounting major at Albright College.
At Albright, I am very involved on campus. I am on the women's tennis team, the Vice President of Finance for the Student Government Association, a member of Alpha Phi Omega (Service Fraternity), committee member of the new student orientation program planning, and I work in the Admissions Office as a student ambassador and tour guide.
I am currently an intern at Herbein + Company in the tax department. I chose Herbein + Company because I know it's a great local firm and I had heard excellent things about the internship program from previous interns. I wanted the opportunity to intern at a CPA firm to get real world experience outside of the classroom.
So far, my internship has been off to a pretty good start. The first day of the internship we had training on the tax software, were setup with our computers, and met everyone in the office. The days go by very fast because I am constantly working on tax returns. I have learned a lot so far and my understanding of the tax software has increased greatly since I first started. I have also been able to implement what I have learned in my current taxation class into the internship, which is awesome!
Till next time.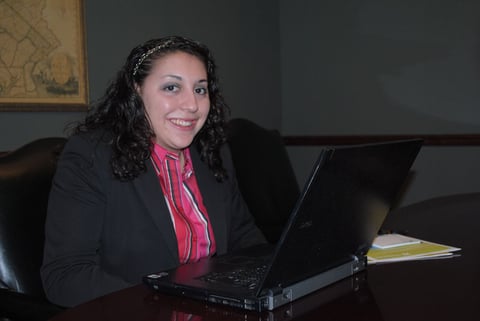 Victoria Foanio, Herbein Tax Intern – Albright College