Meet Stephanie - 2013 Tax Intern
From Emmaus, PA – Kutztown University Golden Bears
Running her first half marathon this February
Hello everyone! My name is Stephanie Atkins and I am an intern in the tax department at Herbein + Company, Inc.
I live in Emmaus, PA and am currently studying accounting at Kutztown University. I plan to graduate from Kutztown in May of 2014, but will continue taking classes for the summer and possibly fall in order to obtain the 150 credit hours for the CPA exam qualification.
In my free time I enjoy reading, going to the gym, and running. On February 24, I will be running my first half marathon in the Disney World Princess Half Marathon. Also, I recently became a Zumba instructor and teach classes throughout the week in my free time.
When I first started looking into internships in public accounting, I was nervous because of the horror stories you hear about "busy season." I also knew it would be really good experience, and the nervousness turned into excitement when I started interviewing. I had a few interviews with different CPA firms in the area, but there was something different about my interview with Herbein. Prior to the interview I had been on the website and researched a little bit about the company, and thought it seemed like an enjoyable place to be.
During my interview, Dave [Stonesifer, Partner in charge of recruiting] explained that at Herbein everyone works very hard to get their work done, but also has fun. I was told all about the events that take place at Herbein and it made the company seem like a really fun and engaging place to work.
I received three offers for fulltime internships, but I can still remember getting the call I was waiting for from Dave offering me the Herbein position, it was by far one of the greatest phone calls I've gotten.
I have only been working for a few weeks, but I already know that I made the right choice. Everyone here is so nice and helpful, I'm learning so much, and I can't wait to see what the future will bring!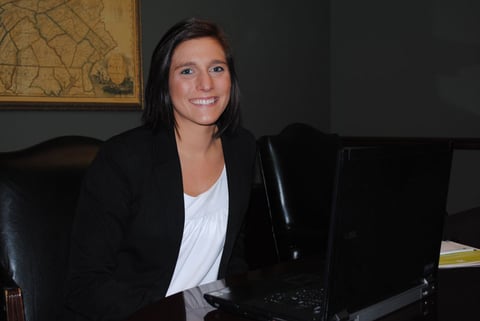 Stephanie Atkins, Herbein Tax Intern – Kutztown University