Meet Megan – Herbein Audit Intern
From Exeter, PA – Kutztown University Golden Bears
Already a Herbein 'Net Asset' Volleyball Team Star
I began as a full-time audit intern at Herbein + Company, Inc. this January of 2013. My name is Megan Schmehl and I am currently a senior at Kutztown University. I am majoring in Accounting and I will be graduating December of this year. I grew up in Berks County and attended Exeter Township Senior High School. For me it seems like forever ago, since I am a non-traditional student. I attended Reading Area Community College right out of high school (2006) and then chose to go the working route at VIST Financial. I was there for about 3 years (taking night classes part-time) before I decided I wanted to return to school full-time and finish my degree. SO happy I made that decision because I would not be where I am today!
I played volleyball in high school and recently joined the Herbein Greater Reading Young Professional team which is a lot of fun! I love the outdoors so I am ready for the warm weather to return.
I am a member of the Accounting Club at Kutztown University and that is where I first became interested in participating in the internship. Herbein + Company has a great reputation from the work environment it provides to the wide range of clients it serves. Everyone I met from the firm at Accounting Club functions had nothing but great things to say so I knew I wanted to try my hardest to get an internship with the firm.
I am very excited for the opportunity to take part in the full-time audit internship because I know it will be a great hands-on experience in the real accounting world. Being in the audit department I will get the chance to meet with clients of all types of businesses which will give me a well rounded knowledge of the business world. I really enjoy interacting with others so when the audit internship was brought up I thought it would be such a great opportunity. It is also giving me the opportunity to earn my hours towards my CPA exam which is great. I am very nervous as I begin on my journey as an intern, but I am confident I am going to enjoy every minute of it!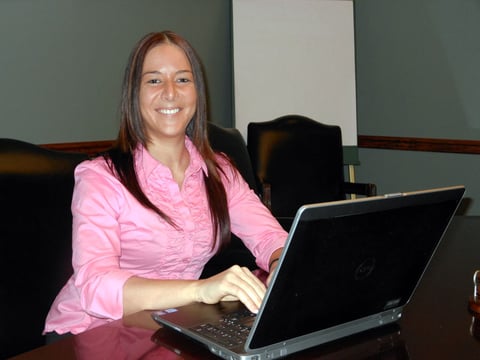 Megan Schmehl, Herbein Audit Intern – Kutztown University