Hello! My name is Madalyn Greth. I am an audit intern at Herbien + Company.
A little about me. I am currently a junior at Albright College. As a result I am currently living in Reading, PA. I am originally from Hanover, PA, a little town with a lot of snack food. Family is the most important thing in my life. I also love dogs! In my free time I enjoy spending time with friends, playing video games, crocheting, and reading good books. I love spending time outside, especially in hot weather!
I have been an intern for about a month now. This first month has flown by and been packed full of new learning experiences! My first several days started with inventory observations. It was interesting learning about different companies. It was fascinating walking throughout factories or warehouses and seeing the different inventories and learning what they are used for. The next several weeks were more of training, including a couple of extremely overwhelming days of work paper prep! The past three weeks I have been out in the field and still constantly learning what I am supposed to do, why I am doing it, and what it all means.
I love this environment of constant growth and learning. Everyone at Herbein + Company has been extremely amazing and understanding. Everyone is always willing and ready to take the time and answer my 101 questions, no matter how stupid I may think they are. This is extremely helpful and is really allowing me to understand what I am doing, why I am doing it, and how it all relates. The difference between what I learned in school and this internship has been crazy. School really helps to provide the background information necessary to understand accounting and the business world. However, what you do when auditing does not really make sense until you ask the questions about why and how. These answers provide you with more knowledge and understanding. By the end of this busy season I know I will have learned more than I would in a year of school. I have already learned a lot in just a few weeks and know there is still a lot more to come!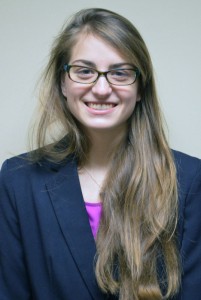 Madalyn Greth
2016 Audit Intern