My name is Erik Donatelli and I am the new summer intern at Herbein + Company in the Pittsburgh office.
I am currently a rising senior at Allegheny College with a planned major in Economics and a minor in Biology. College has provided me with many fantastic opportunities such as playing varsity soccer, joining a fraternity and even studying abroad in England for 6 months. However, college has also been a confusing time, especially for choosing a career path. I have changed majors once and changed career paths far more times. At the moment, my current plan is to attend graduate school for a Masters degree in Accounting and to eventually become a CPA. Because I attend a small liberal arts college that does not offer many accounting courses, finding a summer internship at an accounting firm was of great importance to me.
My intention of interning at Herbein is to gain firsthand knowledge of accounting and to see if accounting would be a good career fit. Because of my intentions, I knew Herbein would be the perfect place for me. I wanted to intern at small, yet highly reputable, accounting firm to make sure I would not get lost in the crowd. With the family-like atmosphere at Herbein, I know I will receive excellent career advice while gaining valuable accounting skills.
On a less serious note, some of my hobbies include soccer, travel, and reading. I was born and raised in Pittsburgh, so naturally I root for the Steelers, Pirates and Penguins. Also, my favorite soccer teams are Stoke City (England) and Borussia Dortmund (Germany). I enjoy most types of music except for country and western with my favorite musical groups being Disclosure, Capital Cities, and Phoenix. Overall, I am extremely excited to be a part of the Herbein team this summer!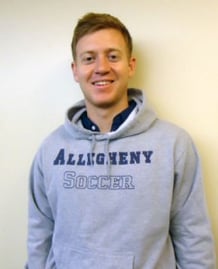 Erik Donatelli
2014 Herbein Intern - Pittsburgh Office
Allegheny College