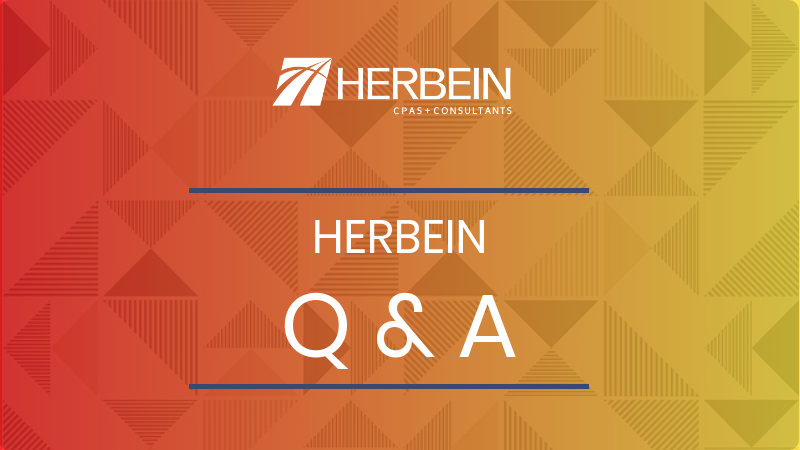 Name: Michael Pallanti
Herbein Office: Reading, PA
Internship: Tax
Tell us a little about yourself! I am a junior at Kutztown! In my free time I like to play with my two shih-tzu's at home, play golf, and watch football.
How does this compare with other internships you have had? This is my first internship and have had an amazing experience. I learned so much, worked with helpful in-charges and finally got a taste of how the industry works.
What was your favorite project and why? My favorite project was a real estate client with around 20 rentals. To work through the income and expenses and see how much net profit they had was interesting.
What has been your most valuable learning experience? My most valuable learning experience has been seeing the inputs in the worksheet translate into the government forms. You learn a lot about the laws and limitations by doing so.
How would you describe Herbein's culture with your exposure and experience? Seeing how many Herbein employees have been with the company for such a long time, I thought going in that it would be a great place to work for – and that has certainly been the case. Everyone is so helpful and experienced and has helped me learn a lot in the process.
What was your favorite busy season activity? My favorite activity we did was the mini golf. I thought I had a good chance to win since I golf a lot. I ended up losing by three strokes because I choked, although I am content with a top 5!
What was one thing you learned on the job during your internship that was not taught in the classroom? Working in the real world with actual clients gives a much more enriching experience than being taught it during lectures. Getting experience in the real world before graduation was so valuable to me.
What is the best thing about public accounting? The best thing about public accounting is the teamwork required to get the task done in a timely manner to give clients the quality service they want.
Would you recommend this internship to others? I would recommend this internship to others because of how nice and helpful the organization has been.
What advice would you give to someone new considering to intern at Herbein? I would recommend for new interns to get the most out of their training as it is an important step towards doing a good job at the internship.
What surprised you most about your internship experience? Seeing the wide range of clients and having so many diverse returns was the most surprising aspect of my internship experience.
What's next? The next thing on my agenda is to study and finish this semester, which ends in one month!
Parting Thoughts: Overall, the internship process has been very professional and I learned so much more than any class can offer. I am very grateful for all that has happened this past 3 months!