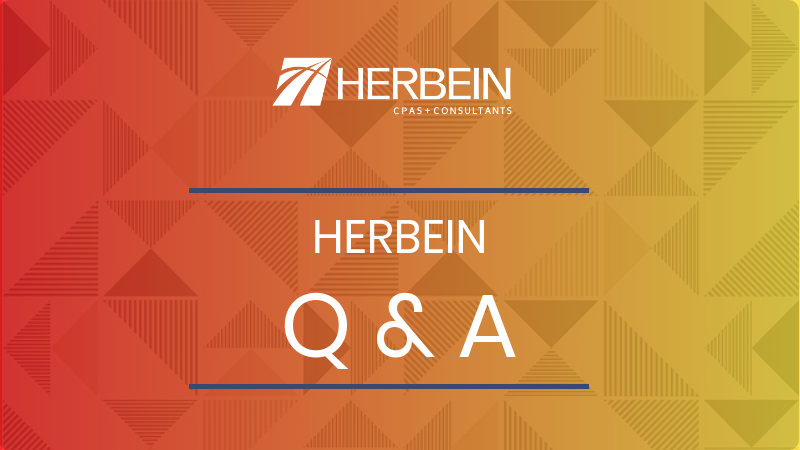 Name: Annika Naumann
Herbein Office: Reading, PA
Internship: Tax
Tell us a little about yourself! I am a Junior at Kutztown University with a dual-major in accounting and finance. I am involved with the Honors Program and Accounting Club on campus. Outside of school, I enjoy traveling, shopping, and spending time with my dog.
What has been your most valuable learning experience? I enjoyed the opportunity to review the completed forms after preparing the return. I was able to apply what I have learned in the classroom and see it worked out for a real client.
How would you describe Herbein's culture with your exposure and experience? Herbein has a very welcoming atmosphere and I was always able to find help when I needed it.
What was your favorite busy season activity? I enjoyed the ice cream day in March. It was nice to take a break on a Friday afternoon and try different flavors of ice cream in the conference room.
What was one thing you learned on the job during your internship that was not taught in the classroom? I learned more about state tax returns because my tax classes focus more on the federal return. It was interesting to see how each state handles taxes differently.
What is the best thing about public accounting? One of the aspects of public accounting I enjoy is working on many different types of clients. Each return is unique which keeps the internship interesting.
Would you recommend this internship to others? I would definitely recommend other students to do this internship. It was a great learning experience, and everyone was easy to work with.
What advice would you give to someone new considering to intern at Herbein? I would advise future interns to be willing to ask questions and to take their time on returns. It is easy to get into a routine, but each client is different, and it is important to check on all of the details.
What surprised you most about your internship experience? I was surprised how familiar I became with the forms after working on them for only a few weeks. It can be repetitive at times, but I feel like I left with a much better understanding of how items flow through the forms.
What's next? I will have my last semester at Kutztown University this Fall and then begin studying for the CPA exams.