Getting Started With My Internship
On my first real day on the job after our week of training, I was scheduled to work on an audit at a School District. I have not taken an audit class in college and, like anything new, it can be a little intimidating. You don't know what to expect and you don't know if you will be good at it or not. Luckily, I was not alone. I was working with Stacey and Victoria who were able to help me with everything from learning how to run a cash disbursement test to simply how to enter my time for the day.
I had assumed that as an intern I would not be working with clients, but rather doing simple busy work such as making copies and filing papers. This has been the experience of some of my friends and I am pleased to say that my experience thus far has been very different. Stacey explained how to execute different parts of the cash disbursement test and I then worked alone (and also asked her a lot of questions along the way). My hope is that each time I run one of these tests in the future at another audit that I will have fewer questions and become more comfortable with my tasks.
There are two main reasons that I believe my first experience at an audit was successful. The first is that I did not shy away from asking questions when I was confused or unsure of how to proceed on my own. The other is that I was working with people who took the time to help me not only complete the work that I was asked to do, but to also explain why I was doing these things so that I could learn for the future. It is important for an intern to feel comfortable asking questions because it is the only way to become better and more confident in the work that you are doing.
At the end of the day, I even got to sign off on the Excel document that I had been working on, which felt great! The experience of going to a client this early in my internship is amazing. I know that I am gaining real-world accounting experience and learning more and more every day.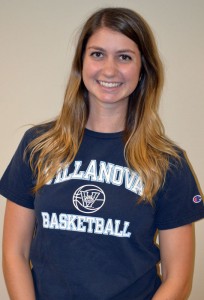 Julia Sottosanti
2014 Summer Intern – Reading Office
Villanova University