What the Last-Minute Tax Extender Deal Means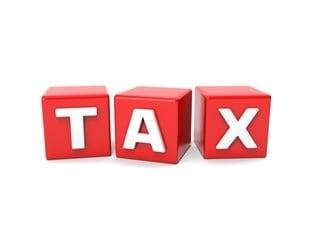 What the Last-Minute Tax Extender Deal Means
Many businesses and individuals have added reason to celebrate this holiday season with the passage of a one-year tax extenders bill which retroactively restores more than 50 popular tax breaks that expired at the end of 2013. Before you pop the champagne, though, be reminded that the breaks expire again at the end of 2014, leaving taxpayers with a sense of uncertainty heading into the New Year.
Following passage by the House on December 3, the Senate passed the Tax Increase Prevention Act of 2014 on December 16 by a vote of 76-16. Among the no votes were Republicans Pat Toomey of Pennsylvania and Rob Portman of Ohio and Democrat Joe Manchin of West Virginia. President Obama signed the legislation on Friday, December 19th.
The bill was combined with the Achieving a Better Life Experience (ABLE) Act, a new provision aimed at helping persons with disabilities build accounts to pay for qualified disability expenses. Those with disabilities and their caregivers will be able to save and provide for future medical expenses, education and housing.
Business Extenders – including R&D credit, enhanced §179 deduction & 50% bonus depreciation
One of the key business tax provisions extended retroactively is bonus depreciation, allowing an additional first year deduction of 50 percent of the cost of new property. The enhanced section 179 deduction has also been extended providing for the expense of $500,000 of qualified assets with a $2 million overall investment limit.
Other business related tax extenders include:
Research Tax Credit
New Markets Tax Credit
Work Opportunity Tax Credit (WOTC) for hiring of military veterans and other qualified individuals
100 percent exclusion for gain on qualified small business stock
Reduced recognition period for S corporation built-in gains tax
S Corporations making charitable donations of property
Individual Extenders – including charitable contributions directly from IRAs and state sales tax deduction
Businesses aren't the only beneficiaries of the tax extenders bill. Many individual-related deductions have been extended including the election to claim an itemized deduction for state and local general sales taxes in lieu of state and local income taxes. This not only affects taxpayers in states without an income tax, it could prove beneficial to taxpayers making a big ticket purchase such as a vehicle before year-end.
Charitable contributions directly from IRAs is another tax extender benefitting individuals. Those 70 ½ and older will continue to be allowed to make tax-free distributions directly from IRAs to qualified charitable organizations. The cap is $100,000 per taxpayer each year.
Homeowners and parents with kids in college are two other groups who should be pleased with the passage of the tax extender bill. The treatment of mortgage insurance premiums as deductible interest subject to AGI phase-out has been extended as well as the exclusion from income of a cancellation of mortgage debt on a principal residence up to $2 million. The higher education deduction allows taxpayers to deduct, above-the-line, qualified tuition and fees for post-secondary education. Up to $4,000 can be deducted and may be taken for yourself, your spouse or your dependents.
Energy Extenders
Incentives for energy conservation and the production of alternative fuels also made the cut in the tax extenders package. Energy extenders included in the bill are:
Credit for energy-efficient new homes
Code Sec. 25C which rewards taxpayers who make qualified energy efficiency improvements to residential property
Production tax credit (PTC) providing a per-kilowatt tax credit for electricity generated by qualified energy resources and sold by the taxpayer to an unrelated person
Deduction for energy-efficient commercial buildings
Not included in this part of the deal were the Energy-Efficient Appliance Credit and the Plug-in Electric Vehicle Credit.
Outlook for 2015
The Joint Committee on Taxation estimates that the cost of these one year extensions amounts to about $42 billion. With Republicans getting set to take control of both chambers of Congress in 2015, it is far too early to tell which extensions may become permanent.
One group we haven't heard from yet is the IRS. Hopefully Senate approval of the tax extenders bill came early enough for tax filing season to start on time. On December 3rd, after the House passed the tax breaks, IRS Commissioner John Koskinen said, "If there are no changes and that [House bill] passes [the Senate] by the end of next week, we should be able to absorb it." "Next week" was December 12, which the Senate missed by four days. Time will tell if and how late tax season will be delayed by the late passage of the extenders.
For a complete list of tax extenders in the Tax Increase Prevention Act of 2014 go to: https://www.congress.gov/bill/113th-congress/house-bill/5771