Obamacare - Provision Overview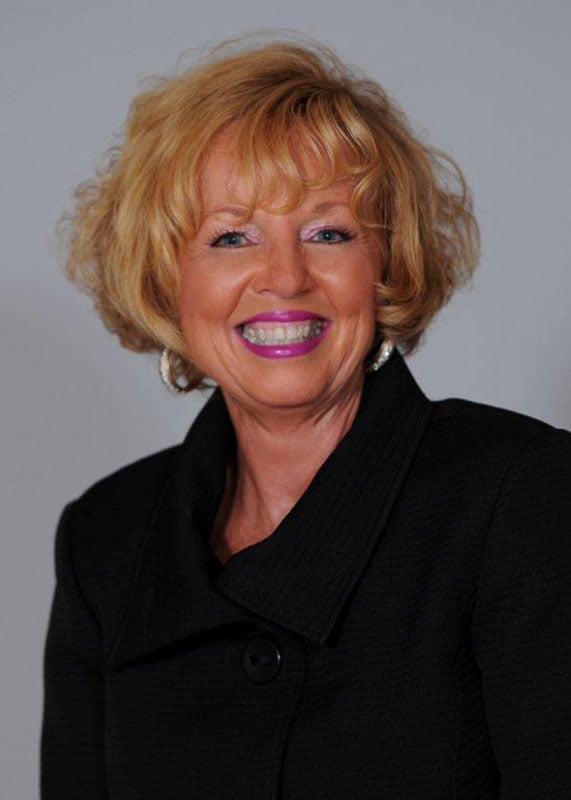 Obamacare - Provision Overview
The term Obamacare originated with the President and Congress to refer to 'three' separate laws passed in 2010. They were the 'Patient Protection and Affordable Care Act of 2010', 'Health Care and Education Reconciliation Act of 2010', and the 'Preservation of Access to Care for Medicare Beneficiaries and Pension Relief Act of 2010'. The IRS administers the tax provisions included in these laws.
Obamacare can be broken into seven categories for better understanding as follows:
Benefits of Obamacare
Refundable Tax Credits
Limitations on Deductions
Additional Taxation (payroll, excise, and income)
Penalties and Fees
Lifting Restrictions on Health Insurance Policies
Individual Health Insurance Requirements
1. Benefits of Obamacare
There are many benefits that have helped the average American Family.
Coverage on children to age 26: This has been in effect since 2010.
Patient Bill of Rights: This 2010 Patient Bill of Rights came with more than fair treatment and an appeal process; it also lifted the ban on pre-existing conditions, prohibited rescinding coverage, eliminated lifetime maximums on health coverage, allowed appeal rights for insurance claim denials, and it established a process for reviewing health care cost increases. Remember that Obamacare health care coverage did not become available until January 1, 2014.
Health coverage became available on January 1, 2014: Beginning with enrollment on October 1, 2013, affordable healthcare coverage became available to nearly 17 million families on January 1, 2014. Large employer-based programs got a 1 year deferment which goes into effect January 1, 2015. (more discussion on this in Part 2)
New families eligible for Medicaid: In 2014, the Medicaid program expanded to include children, parents, and childless adults who fall within 133% of the Federal Poverty Level (FPL). The FPL for a family of one is $11,490 and a family of four is $23,550 (HI & AK are higher).
Providing preventive free care: The program encourages preventive care visits without co-pays or deductibles. The reasoning is to avoid illness and improve your health.
2. Refundable Tax Credits
This section is limited to only two credits, but they are big in stature and impact. The individual credit is destined to be larger than EIC in coming years.
Small Business Health Care Tax Credit: Small businesses offering health insurance for their employees can complete Form 8941 to determine if they qualify. The credit requires the same plan be offered to all employees. Owners and their families are excluded, along with seasonal employees and those who opt out. Employers' must pay 50% or more of the health insurance premiums. The credit is limited to 25 full-time equivalent (FTE) employees averaging less than $50,000 in wages per year.
Health Care Tax Credit aka Premium Assistance Credit: Individuals or families within 400% of the FPL can qualify for the premium assistance credit (health care tax credit). They can choose to take an advance (or subsidy) on this credit through the Health Care Exchange and reduce their monthly premiums for health care. Employees using their employer's sponsored health plans would not qualify for the credit.
3. Limitations on Deductions
These are several of the most prevalent limitations.
Medical expense deductible increased to 10%: The threshold for deducting medical expenses as an itemized deduction increased from 7.5% to 10% of AGI in 2013. Taxpayers who have reached the age of 65 before the end of the tax year can continue to use the 7.5% deductible rate until the end of 2016. After that time, all taxpayers will use the 10% rate.
FSA health deduction limited to $2,500: The FSA Health deduction could no longer exceed $2,500. Beginning January 1, 2015 this limitation has been increased to $2,550.
Health insurance providers $500,000 cap on compensation: Health insurance providers can no longer deduct compensation paid to officers, executives, directors, or consultants for compensation exceeding $500,000/year. Nonqualified deferred compensation exceeding $500,000 may be carried forward to a year that it becomes deductible within the limitations of the compensation cap. A 2% de minimis rule prevents employers with a "self-insured medical reimbursement plan" from being classified as a health insurance provider.
4. Additional Taxation
Here are some of the ways we will be paying for this expensive program.
Net investment income tax: In 2013, a 3.8% net investment income tax was applied to individuals with a modified adjusted gross income (MAGI) above $200k, married filing jointly with an MAGI above $250k, and married filing separately with an MAGI above $125k. This new investment tax applies to interest, dividends, capital gains, annuities outside of a retirement plan, royalties, rental from real estate (passive), and other investment income deemed to apply.
Additional Medicare tax: In 2013, an additional 0.9% Medicare tax was assessed on individuals with wages or self employed earnings that exceed $200k. This tax is automatically withheld by employers for wages exceeding $200k. For married filing jointly, an adjustment is made on the tax return increasing the threshold to $250k and crediting the excess Medicare tax payments. For married filing separately, the ceiling is $125k.
Medical Device excise tax: A new excise tax of 2.3% will be assessed for all medical devices intended for humans. This tax is computed on Form 720 which is filed and paid on a quarterly basis. Items exempt from the excise tax include eyeglasses, contact lens, hearing aids and other devices sold to the general public at retail establishments.
Indoor tanning services excise tax: This excise tax was assessed in mid-2010. Like the medical device excise tax, Form 720 is used quarterly to report and pay the excise tax on tanning services at the rate of 10%.
5. Penalties and Fines
As an incentive to get Americans to participate, here are the major penalties and fees that have been legislated.
Individual penalty for not having health coverage: With tax year 2014, individuals who do not have health coverage will be assessed a penalty at the time of their tax return filing. The individual penalty for not having health coverage in 2014 will be $95 (or a maximum of $285/ family). In 2015, the penalty will increase to $325 for an individual ($975/family); and 2016 it will be $695 for an individual ($2,085/family). Information from third-party Health Insurance Companies will provide the IRS with documentation to confirm or deny the existence of health coverage for the year in question.
Fees for patient centered outcome research (PCOR): Issuers of health insurance policies and sponsors of self-insured health plans will pay a fee of $2 multiplied by the number of lives covered under the policy or plan. Form 720 is used to report these excise fees. These fees are earmarked for advancing comparative clinical effectiveness research.
6. Lifting Restrictions on Health Insurance Policies
Obamacare regulates the health insurance companies and forces them to treat everyone equally and fairly with health care coverage and pricing. It also takes away their leverage to deny claims and revoke coverage. Obamacare has set uniform minimum health care coverage that affects all health care providers (insurance companies). Minimum essential coverage (MEC) must now have specific benefits and should guarantee that all participants are treated uniformly.
For years, insurance companies and health insurance providers have banned or discontinued coverage for a variety of different reasons. Under Obamacare the specific bans have been eliminated. These changes to the health care system will put all participants on a level playing field when it comes to health care benefits.
7. Individual Health Insurance Requirements
Who is required to have health coverage? The Individual Shared Responsibility Provision requires every individual and each family member to have qualifying health insurance called MEC as previously mentioned.
Can anyone be exempted from health insurance? Currently there are several specific groups that can qualify for an exemption to the health care mandate or the penalty.
What is available? All plans should meet the MEC we referred to earlier. Next the choice of deductible is required ranging from a 40% deductible to a 10% deductible. A recent change will delay some insurance carriers from honoring these deductibles until 2015.
For additional information or questions contact the author Esther H. Marino, CPA at ehmarino@herbein.com.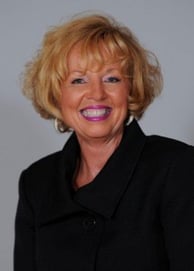 Esther H. Marino, CPA
Manager
ehmarino@herbein.com