Obamacare - Large Employers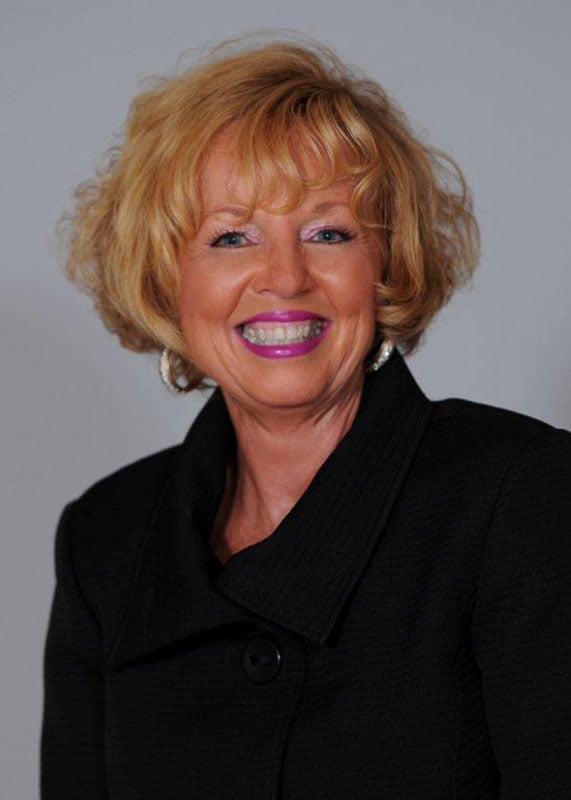 Obamacare - Large Employers
If you missed our post of the first part of Obamacare, please click here for a general overview of provisions. Some of the provisions of Obamacare apply only to large employers. This article will concentrate on the large employer requirements that begin on January 1, 2105.
Identifying Large Employers
A large employer has at least 50 full-time (or full-time equivalent [FTE]) employees. Unlike the standard 40-hour work week required under the Small Business Health Care Credit (previous article), the larger employers consider a 30-hour work week. The impact on a large employer is costly. Employees that normally work "¾ time" are now actually full-time employees when it comes to health care coverage. Part-time employees' hours under 30 hours per week must be aggregated (or totaled) and then divided by 30 to help compile the FTE number of employees for the company. Under the Attribution or Aggregation Rules, all subsidiaries and related businesses are aggregated into one business for Obamacare requirements.
New Employers and Successor Employers
Just because a company acquires a business or starts a new business does not mean they can wait until reaching the 50 employee threshold to begin offering health care. If there is a reasonable expectation that the business will need at least 50 employees, then the Obamacare requirements apply immediately.
Seasonal Employees, Leased Employees and Owners Exclusion
There are a few exceptions to the 50 employee threshold. These include seasonal employees with less than 4 months or 120 days during the year. Leased employees also fit the exception under Obamacare, as long as the leasing company is treating them as employees and not sub-contractors. Finally, the owners that are sole proprietors, partners, or 2% S-corporation shareholders are excluded from the 50 employee threshold.
Types of Coverage for Employer Shared Responsibility
A large employer must provide health coverage to all employees that is affordable and meets the minimum essential coverage requirements referred to as Employer Share Responsibility. Under the non-discrimination requirements, health insurance premiums for each employee may not exceed 9.5% of that employee's household income, and coverage offered to the employee must pick up at least 60% of their medical costs. Furthermore, employees cannot go for more than three months per year without health coverage and avoid the individual penalty.
Employer Penalty for Not Providing Adequate Health Coverage
Beginning in 2015, employers with at least 50 full time employees (FTE) will be subject to monthly penalties (1/12 the annual penalty) for not offering an affordable health plan or not offering the right affordable health plan to their employees.
An annual $2,000 penalty per employee will apply if the large employer does not offer affordable health care coverage to full-time employees, and at least one of those employees obtains coverage from the State or Federal Exchange using a subsidy or premium assistance cr The penalty applies to all full time employees.
An annual $3,000 penalty per employee will apply for each employee using the subsidy or premium tax credit, even if the employer offers health coverage to all (or at least 95%) of full-time employee Employees that find the premiums unaffordable (more than 9.5% of household income) and go to the Exchange to purchase health coverage using a premium assistance credit will "trigger" the penalty for their employer. The penalty only applies to them and not all employees.
Ironically, the smaller penalty actually applies to the employer that does not offer coverage; however, the $2,000 penalty applies to all employees. The $3,000 penalty only applies to the employees receiving the subsidy or premium assistance credit.
Avoiding Pitfalls for Large Employers
With all the regulations and requirements, how can a large employer avoid the pitfalls and penalties of Obamacare? There are some safe harbors an employer can use as protection against potential penalties. The most common problem will be the employee 'affordability' issue. Even though the "9.5% of wages test" covers most employees, it does not cover those families that fall into the Federal Poverty Level (FPL). In order to insure the employee's family is offered 'affordable' coverage, the employer needs the family size and the employee's household income. Since this information is not available to employers and in many states it is illegal to request it, employers are offered three safe harbors.
Is the employee's premium cost 9.5% or less of his or her W-2 Wages for the year? This could vary annually due to reductions in over-time or other factor Safeguards must be in place to insure that the health insurance premium cost does not exceed 9.5%.
The 'rate of pay safe harbor' computes the employee's hourly rate (on the first day of coverage) times 130 hours per It then charges the employee the lowest self-only minimum coverage and compares it to 9.5% of the monthly rate of pay to confirm compliance.
The 'federal poverty line safe harbor' considers FPL for a single individual and then charges the employee no more than 9.5% of that figure for health insurance premiums during the year.
The reason for these safe harbors is to avoid the $3,000 penalty on employees that consider the employer's plan unaffordable (exceeding 9.5% of household income) and then go out to obtain coverage from the Federal or State Insurance Exchange with a premium assistance credit.
Penalties can still be assessed for not offering health coverage or offering inadequate and over-priced coverage. What can be done to help an employer caught in this trap? Since these penalties are assessed monthly on full-time employees we need to determine the penalty assessment. Part-time employees are not considered in computing the penalty. The "employee de minimus rule" (only applicable on the $2,000 penalty) exempts the first 30 full-time employees from the penalty calculation.
Special W-2 Reporting Rules
Employers must now combine the employee's and the employer's portion of the health care premium and enter the amount on Line 12 of the W-2 Form using the code "DD". The IRS website shows a chart that clarifies these procedures.
Grandfathered Plans
If a large employer already has a health care plan, medical reimbursement plan, or self-insured health plan under its Flexible Spending Account (FSA) or Cafeteria Plan, it may currently be grandfathered into Obamacare even though minimum requirements are not fully met. Coverage must have been in effect since March 23, 2010. There is discussion that these grandfathered plans will be expected to upgrade to meet minimum essential coverage in the near future.
Medical Loss Ratios
MLRs relate to rebate checks paid by the insurance companies. The insurance companies must spend a designated percentage (80%-85%) of the health insurance premiums for actual health care. If they do not spend all of these funds by the end of the year, they must rebate the unused portion back to the company or members that paid the premiums.8
High Cost Employer-Sponsored Health Plan Excise Tax - Begins in 2018
Referred to as "Cadillac Plans," these include employer health insurance plans with annual premiums that exceed $8,500 for individuals and $23,000 for family coverage. The excise tax on these plans is assessed on the insurance companies and plan administrators. Since enactment is over three years away, we can probably expect changes.
For additional information or questions contact the author Esther H. Marino, CPA at ehmarino@herbein.com.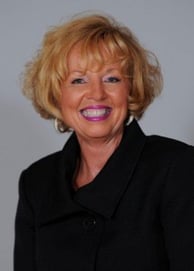 Esther H. Marino, CPA
Manager
ehmarino@herbein.com