Milk Prices and the Government Shutdown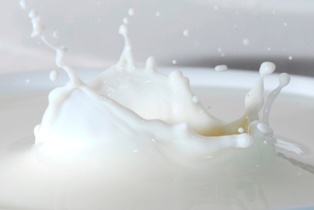 Milk Prices and the Government Shutdown
The government shutdown will not prevent the Federal Order Market Administrators from announcing the September 2013 Class and Component Prices as scheduled today at 3 pm.
However, today's important milk price announcement will be different than normal because of the budget impasse in Washington, DC.
The announced Federal Order milk prices are usually calculated using the weekly National Dairy Product Sales Report (NDPSR). The NDPSR is considered a nonessential function of the USDA and will not be published during the government shutdown. All Federal Orders have language (Section 1000.54) that authorizes the Deputy Administrator, Dairy Programs, Agriculture Marketing Service, USDA to use estimated product prices when the NDPSR is not available. This position is currently held by Ms. Dana H. Coale. She will discuss the current dairy situation with the seven Market Administrators to determine the appropriate equivalent prices.
Today's Class and Component milk price announcement will be on the Market Administrators' web sites but not on the USDA web site. The USDA web site is not being updated during the lapse in federal government funding.
After the government shutdown is over the Class and Component milk prices announced today will not be revised. The prices announced today will be in effect no matter what dairy information is released after the federal shutdown ends.
The Pennsylvania Milk Marketing Board (PMMB) bases their monthly price announcements on the Federal Order milk prices. This process is described in PMMB Official General Order A-903A. All the milk price information needed for the PMMB to announce producer prices and minimum resale prices will be available from the Federal Order Market Administrators.
In addition to the weekly NDPSR, some USDA other services will also be discontinued during the government shutdown. The weekly Dairy Market News report will not be published. There will be no reports from the National Agricultural Statistical Service.
For additional information please contact Ronald W. Mong of Herbein's Dairy Team at rnmong@herbein.com.

Ronald W. Mong, CPA
610-378-1175
rwmong@herbein.com
Biography