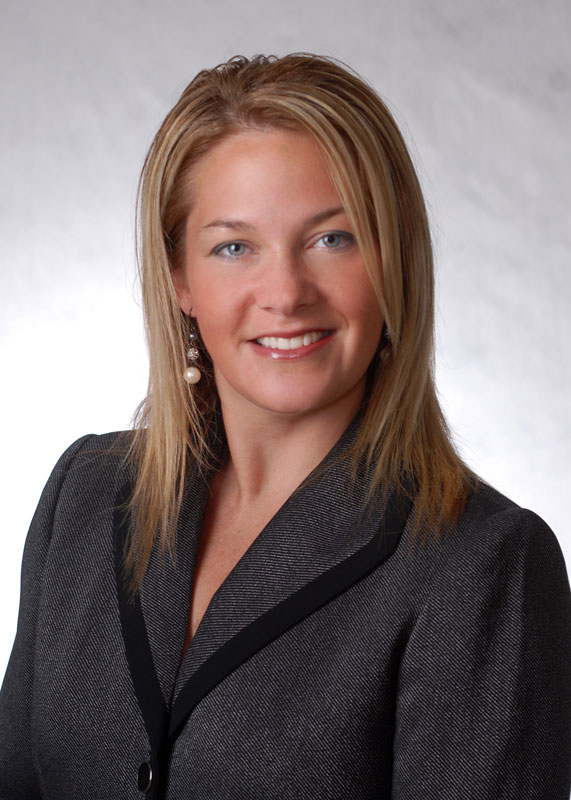 Are You Prepared?
We have some important news for retirement plan trustees, fiduciaries, and plan sponsors of ERISA covered benefit plans. The Department of Labor (DOL) recently issued the final regulations on fee and expense disclosures. Under ERISA regulation 408(b)2, written disclosures to plan fiduciaries by covered service providers regarding information about their compensation and fee arrangements are required by July 1, 2012. In addition, ERISA regulation 404(a)5 requires plan administrators to disclose participant-level fee and investment related information to eligible participants in participant-directed, individual account plans effective August 30, 2012 (for calendar year-end plans), with the first quarterly statement (July through September) to be provided no later than November 14, 2012.
Disclosures to Plan Fiduciaries
In their efforts to bring forth transparency to the fees paid out of plan assets to service providers, the DOL's 408(b)2 regulation requires plan service providers to fully disclose their fees and expenses, compensation received (both direct and indirect), and disclose the extent to which they are acting as a fiduciary of the plan. Such disclosures must be written for all contracts exceeding $1,000 entered into on or after July 1, 2012. Contracts entered into prior to this date must be brought into compliance by July 1, 2012. Service providers covered under this regulation include: registered investment advisors (RIA's), recordkeepers, third-party administrators (TPAs), and consultants. This regulation applies only to ERISA-covered defined benefit and defined contribution plans (includes 403(b) plans). Excluded are simplified employee pension plans (SEPs), SIMPLE retirement accounts, IRAs, and employee welfare benefit plans.
Disclosures to Participants
Part of the intent of the disclosure regulations is to provide a clear picture to plan sponsors and participants of the costs associated with the investment options offered by their plan. Regulation 404(a)5 specifically requires plan fiduciaries (of participant-directed plans only) to provide participant-level fee information in an understandable manner. These disclosures must be made available to participants on a quarterly and annual basis. The DOL has developed a model chart for complying with this requirement.
The regulations, model chart, and fact sheet may be viewed at www.dol.gov/ebsa
Consequences of Non-Compliance
If written contracts are not obtained, the arrangement would be deemed "unreasonable" and the violation could be considered a prohibited transaction under 408(b)2. In that event, both the plan sponsor and the service provider could be subject to fines, penalties, and excise tax.
What Prompted These Regulations?
Under ERISA, plan sponsors (i.e. plan fiduciaries) have an obligation to monitor plan operations, including the reasonableness of fees and expenses paid by the plan. While this has always been true, plan fiduciaries have not historically been required to disclose the details of the arrangements with service providers. Recent litigation involving "unreasonable" fees and expenses has provided evidence that plan fiduciaries will be held liable if they do not have controls and procedures in place to ensure and monitor the reasonableness of plan fees and expenses for services rendered.
Direct Fees and Indirect Fees
There are two ways a plan service provider can charge a plan: direct fees and indirect fees. Direct fees are already fully transparent to plan sponsors and participants (i.e. recordkeeper will charge $500 for services rendered; no more, no less). Indirect fees are more difficult to track because they are fees charged against plan assets (i.e. netted against plan earnings) rather than billed directly to the plan, and often result from revenue-sharing arrangements. Revenue sharing occurs most commonly when a mutual fund company shares revenue with a plan's third-party administrator or recordkeeper in return for the costs of fund accounting that the recordkeeper is performing for the fund company. Fund companies may pay their brokers using this type of arrangement as well.
It should be noted that revenue-sharing is not prohibited under ERISA, and it is a common industry practice. However, it has been the lack of transparency that has led to potential conflicts-of-interest impacting plan performance. This could occur when a plan advisor is an employee of a brokerage firm and knowingly recommends fund ABC over fund XYZ because fund ABC pays more revenue back to the brokerage firm.
Prior to the 408(b)2 regulations, it was difficult for plan fiduciaries to know if such revenue-sharing was occurring, or if a conflict-of-interest existed. In fact, it was difficult for plan fiduciaries to know the total costs of the plan, let alone determine how substantial the indirect fees really were. Since these fees correspond with a reduction on a participant's return on their investment, a plan sponsor needs to know the fees associated with each investment option offered within their plan. With the 408(b)2 regulation, all indirect compensation by any plan service provider must be broken out and reported separately to plan fiduciaries.
The Plan is Not Free
By November 14, 2012, many people who participate in their company's retirement plan will come to learn that participation in their retirement plan is not free! When the third quarter investment account statements arrive, plan participants will receive standardized information on the true costs that they pay as individuals to be in the plan. Such information is required to be easily understood so that participants can easily act upon it. Note that ERISA 404(a)5 only applies to ERISA-covered defined contribution 401(k) and 403(b) plans. Trustee-directed assets, even those within an ERISA plan, are not covered under this particular regulation.
The DOL's true intentions of these regulations is to help provide plan fiduciaries and participants an equitable and level playing field in which to compare and compute fees associated with their plan. But it is not all about the fees. Participants will also be provided investment-related information to help them fully understand the options available to them. Such core information may include investment performance, purchase or withdrawal fees, and benchmarking information for comparison purposes.
A To-Do List for Plan Sponsors
With these new regulations upon us, it can seem overwhelming to understand what must be done in order to be in compliance.
We recommend that you:
Contact all of your service providers and ensure that they will be able to provide you with the required written agreements by July 1, 2012. Keep signed copies of all agreements on file, and renew them when necessary.
Work with your third-party administrator or recordkeeper and ensure they have the capabilities (knowledge of the regulations, tracking software, etc.) necessary to comply with the regulations. If necessary, engage professional third-party fiduciaries.
Perform a comprehensive review of your plan's service providers and their associated fees. Have a benchmarking analysis performed to compare your information and service providers to other plans and service providers of similar size. A fiduciary advisor can help facilitate the plan review process.
Eliminate revenue-sharing between plan service providers. Many service providers may agree to cease this practice and bill the plan directly for services.
Communicate and educate plan participants. Make participants aware of the changes that will impact their quarterly and annual statements beginning in the third quarter of 2012. The participants with full knowledge of the changes are less likely to feel shocked or surprised when they receive their statement.
Be prepared for participants' questions. No matter how well-informed the participants are, be prepared to answer their questions and address their concerns regarding the plan. They may ask how the fees in the plan compare to other plans. They may ask what you, as the plan sponsor, have done to keep their fees low.
Time will Tell
The full impact of these regulations on the retirement plan community will not be known for some time. But the true intent of the DOL in issuing these regulations is meant to have a positive impact on plan sponsors and plan participants. We will be happy to discuss any questions you may have, and are available to assist you in your efforts in this important area.
For more information or questions please contact the author, Carolyn M. BryNildsen, CPA, CFE.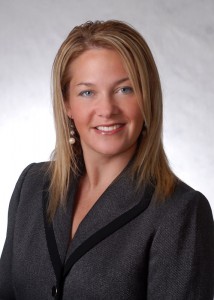 Carolyn M. BryNildsen, CPA, CFE
Senior Manager
Herbein + Company, Inc.
610.378.1175
cmbrynildsen@herbein.com