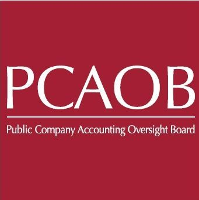 Information provided in audit reports has been largely unchanged since the 1940's. Looking for a way to make the audit process more transparent and the audit report more relevant, the Public Company Accounting Oversight Board (PCAOB) voted on May 11, 2016 to propose revised changes to an auditor's reporting model. The proposal took into account comments from the public on their original proposal released in August 2013.
Under this new proposal, auditor's reports would retain the current pass/fail model but would provide additional information related to critical audit matters and auditor independence and tenure.
The reproposed standard of The Auditor's Report on an Audit of Financial Statements When the Auditor Expresses an Unqualified Opinion would include the following significant changes to the current auditor's report:
Critical Audit Matters - This would require communication in the auditor's report of any critical audit matters arising from the audit or the current period's financial statements. In determining critical audit matters, the auditor would take into account whether a matter involved especially challenging, subjective or complex auditor judgment.
Clarification of Auditor Responsibilities – The auditor would add standardized language to the auditor's report, including a statement about the requirement for the auditor to be independent.
Tenure – The auditor would add a statement in the auditor's report about how long it has been the auditor of the company. Some PCAOB board members have been critical of this element of the proposal, believing that it implies that long service to a company can result in poor audit quality.
Change in Format – This would standardize the form of the auditor's report, moving the opinion on the financial statements to the front and requiring section titles in an effort to make it easier for readers to follow.
What Audits Apply?
The revised proposal would generally apply to audits conducted under PCAOB standards. However, this proposal would not apply to audits of brokers and dealers reporting under the Securities Exchange Act of 1934 Rule 17a-5, investment companies other than business development companies and employee stock purchase, savings and similar plans.
Upcoming Deadline
Comments on the proposed standards and related amendments are due by August 15, 2016.
In the meantime, the Center for Audit Quality (CAQ), which is affiliated with the American Institute of Certified Public Accountants (AICPA), supports the PCAOB's efforts to update the auditor's reporting model. CAQ Executive Director Cindy Fornelli said in a released statement that the new model is "a move in the right direction."
For additional information please contact Robert F. Firely at rffirely@herbein.com.