$6 Billion Settlement for Merchants Who Have Accepted Visa and MasterCard Since 2004
Many businesses recently received a notice detailing their rights and options in a class-action lawsuit in the U.S. District Court for the Eastern District of New York. Judge John Gleeson is overseeing this class action, which is called In re Payment Card Interchange Fee and Merchant Discount Antitrust Litigation, MDL No. 1720(JG)(JO).
The suit and subsequent settlement dealt with interchange fees attributable to merchants that accepted Visa or MasterCard credit or debit cards between January 1, 2004 and November 28, 2012. Interchange fees are typically 1-2% of the cardholder credit or debit card transactions. These fees account for the majority of fees that merchants pay for accepting Visa and MasterCard. Fees range depending on the kind of transaction.
If you accepted Visa and MasterCard since 2004, you should determine how the settlement affects you.
Details of the settlement are provided at https://www.paymentcardsettlement.com/en/Home/FAQ
For additional information, please contact the author Robert M. Caster.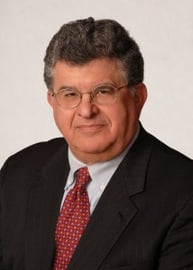 Robert M. Caster, CPA, CIRA, CFE, CVA, CFF
Partner
rmcaster@herbein.com
610.378.1175