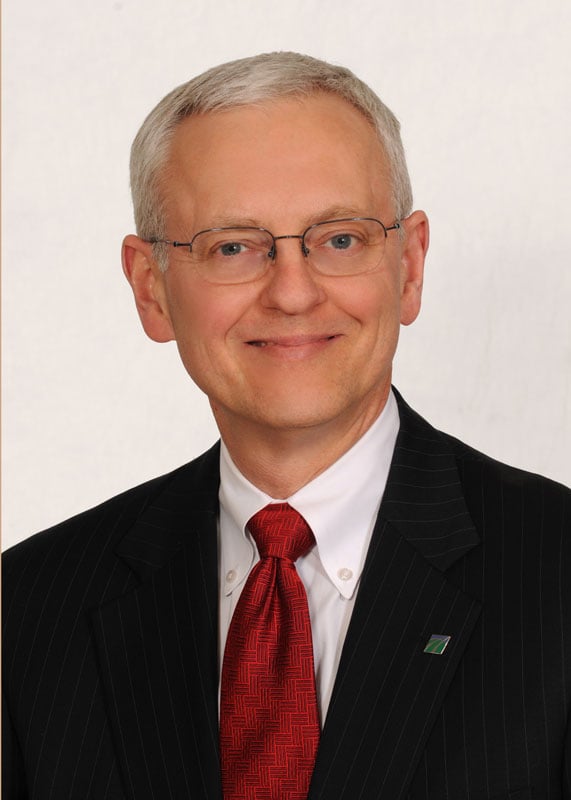 SPECIAL TAX ALERT – SEVERAL POPULAR TAX BREAKS HAVE BEEN EXTENDED
On December 18th 2015, Congress passed and the President signed the "Protecting Americans from Tax Hikes (PATH) Act of 2015". The act permanently extends many important tax provisions and temporarily extends others.
Over 50 expired provisions of the tax code are part of the PATH bill, including several key pro-business initiatives. Most significantly, the PATH bill extends bonus depreciation to 2019; permanently extends the section 179 expense deduction ($500,000 subject to phase-out); permanently extends the research and development tax credit; and permanently extends tax-free distributions from individual retirement plans for charitable purposes. The following is a discussion of some of these key provisions of this legislation.
Extension and modification of bonus depreciation. This provision extends 50 percent bonus depreciation for property acquired and placed in service during 2015, 2016 and 2017. Bonus depreciation then phases down to 40 percent in 2018 and 30 percent in 2019.
The provision continues to allow corporate taxpayers to elect to accelerate the use of Alternative Minimum Tax (AMT) credits in lieu of bonus depreciation under special rules for property placed in service during 2015. It modifies the AMT rules beginning in 2016 by increasing the amount of unused AMT credits that may be claimed in lieu of bonus depreciation. The provision also modifies bonus depreciation to include qualified improvement property and to permit certain trees, vines, and plants bearing fruit or nuts to be eligible for bonus depreciation when planted or grafted, rather than when placed in service.
Permanent extension and modification of the section 179 deduction. This provision permanently extends the small business expensing limitation and phase-out amounts in effect from 2010 to 2014 of $500,000 and $2 million, respectively. It also permanently extends the special rules that allow expensing of computer software and qualified real property (qualified leasehold improvement property, qualified restaurant property, and qualified retail improvement property).
The provision further modifies the expensing limitation by indexing both the $500,000 and $2 million limits for inflation beginning in 2016 and by treating air conditioning and heating units placed in service in tax years beginning after 2015 as eligible for expensing. Finally, it modifies the expensing limitation with respect to qualified real property by eliminating the $250,000 cap beginning in 2016.
Research and development tax credit. A major highlight of the tax extenders package is a provision that makes permanent the research and development (R&D) tax credit. This is a huge victory for U.S. businesses that were previously frustrated by the regular uncertainty around the R&D credit.
In addition to the permanency provision, the package also provides for significant expansion of the R&D credit. Beginning in 2016, eligible small businesses ($50 million or less in gross receipts) may claim the R&D credit against the Alternative Minimum Tax (AMT). Additionally, certain small businesses ($5 million or less in gross receipts) will have the ability to offset the credit against payroll tax liability (for up to five years).
Extension of tax-free distributions from individual retirement plans for charitable purposes. The provision permanently extends the ability of individuals at least 70½ years of age to exclude from gross income qualified charitable distributions from Individual Retirement Accounts (IRAs). The exclusion may not exceed $100,000 per taxpayer in any tax year.
Other notable business and individual extender provisions extended retroactive to January 1, 2015, include:
Provisions made permanent
15-year straight-line cost recovery for qualified leasehold improvements, qualified restaurant buildings and improvements, and qualified retail improvements through 2016
Reduced five-year recognition period for built-in gains tax for S-corporations
Deduction for certain expenses of elementary and secondary school teachers (with modification)
Itemized deduction for state and local general sales taxes in lieu of state income tax
Parity for exclusion from income for employer-provided mass transit and parking benefits
Special rule for contributions of capital gain real property made for conservation purposes (with modification)
Tax-free distributions from individual retirement plans for charitable purposes – as discussed above
100 percent of gain on certain small business stock
Employer wage credit for employees who are active duty members of the uniformed services (with modification)
Charitable deduction for contributions of food inventory (with modification)
Enhanced child tax credit
Enhanced earned income tax credit
Provisions extended for five years through 2019
Bonus depreciation – as discussed above
New Markets Tax Credit
Work Opportunity Tax Credit
Certain provisions extended for two years through 2016
Exclusion from gross income of discharge of qualified principal residence indebtedness (with modification)
Mortgage insurance premiums treated as qualified residence interest
Above-the-line deduction for qualified tuition and related expenses
Deduction allowable with respect to income attributable to domestic production activities in Puerto Rico
Credit for energy-efficient new homes
Energy-efficient commercial buildings deduction (section 179D)
Credit for new qualified fuel cell motor vechicles
Biodiesel and renewable diesel incentives
If you have questions regarding this tax alert or any aspect of the PATH act, please contact Barry D. Groebel or other members of the Herbein + Company, Inc. tax team.