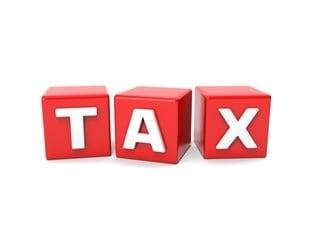 As of December 31, 2013 - the majority of the tax-saving business provisions expired. As a result, business owners are faced with a great deal of uncertainty regarding tax planning strategies. There are currently a number of proposals that extend or make permanent some of the expired provisions. The following proposals, if enacted, would provide a great amount of relief for business owners not only in 2014, but also going forward. Although the timing of these enactments may be uncertain there is enough agreement to suggest some tax reform in the near future.
R&E Credit
The R&E credit on qualified research expenditures expired as of December 31, 2013. Qualified businesses were entitled to a 20% credit on qualified research expenditures above a base amount or a 14% Alternative Simplified Credit (ASC). The current proposal would make the R&E credit permanent and increase the ASC percentage from 14% to 17%.
Section 179 Provision
The Section 179 provision allows for a deduction of the full purchase price of qualified business assets. The proposal would permanently extend the deduction limit of $500,000 and the investment limitation of $2,000,000. Unless Congress acts, Section 179 is set to revert to the original deduction limit of $25,000 and investment limitation of $200,000.
Bonus Depreciation
Bonus depreciation was another provision which expired as of December 31, 2013. The provision allowed for a current year deduction on 50% of a qualified capital asset cost. Although there is no proposal to extend bonus depreciation there is some expectation that it will also be extended.
Business Start-Up Expenditures
Business start-up expenditures are currently deductible up to $5,000 and the remainder must be amortized over a 180-month period. The proposal would permanently increase the deductible amount to $20,000 and any remainder amount would be amortized over a 180-month period.
Employer Health Care Credit
The small employer health care credit has been increased to 50% of qualified healthcare premiums limited to a state average premium. The benefits of this credit will also increase due to raising healthcare costs, and employer-provided coverage being required under the Affordable Care Act (ACA). Under the current provision businesses with less than 25 full-time equivalent employees (FTEs) and less than $50,000 average annual wages may qualify for the credit. The current phase-out begins after 10 FTEs and $25,000 average wages. The proposal would increase the FTEs up to 50 and the phase-out would begin at 20 FTEs. In addition, the two phase-out limits will provide a more gradual combined phase-out. Historically, if you would approach just one of the phase-out limitations you would lose the credit.
Qualified Small Business Stock
The qualified small business stock proposal would make the 100% exclusion of the gain for sale of such stock permanent. In addition, it would repeal the Alternative Minimum Tax (AMT) preference item for the excluded gain; therefore it would not be subject to AMT. The proposal would also allow for a new six-month rollover period to allow taxpayers to reinvest the proceeds from the sales of qualified small business stock held longer than three years.
2014 Tax Environment
The 2014 tax environment poses more difficulty for business owners to determine appropriate tax planning strategies than ever before. At least now that the 2014 elections are over the direction of these proposals may become more apparent. Business owners have to keep in mind these proposals may be a small part of the tax reform in 2014. Considering what is expected and assessing strategies before year-end may provide for greater tax-saving opportunities.
For additional questions or comments regarding the topics in this article contact the author Daniel Waszkiewicz at dwaszkiewicz@herbein.com.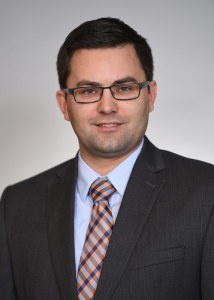 Daniel Waszkiewicz
Supervisor
dwaszkiewicz@herbein.com