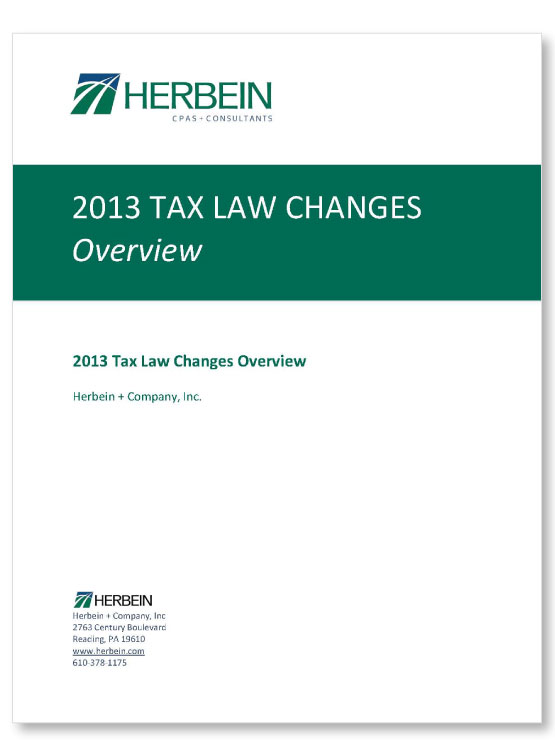 Who doesn't like change? With everything that has happened at the end of 2012 and in the beginning of 2013, a lot has transformed.
For those of you not ready for this much adjustment, brace yourself because these new changes have arrived! However, don't be too alarmed at not being up to date with these new alterations in the tax law because Herbein has got you covered with a general overview of what you can expect.
The overview will include a summary of several large changes:
Additional Tax Bracket
Social Security and Medicare Tax
Qualified Dividends and Qualified Capital Gains
Net Investment Income Tax
IRA Contribution Limits
Standard Deductions
Mileage Rates
Medical and Dental Expenses
Itemized Deduction Phase Out
Personal Exemptions/Phase Out

If you have any questions regarding these changes, please contact Stacy A. Weller at saweller@herbein.com. Research for this article contributed by Joann Pun.