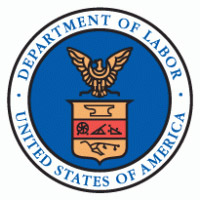 Employers Notice Requirement Regarding Health Insurance Exchanges
under the Affordable Care Act
Michael P. Desiante
Christel D. Wenrich, CPA
Requirement
By no later than October 1, 2013 employers are required to give a written notice to all current employees (including part-time, temporary, and seasonal employees) to inform them of the new Health Insurance Exchanges that will be available to them. The notice must be given to employees regardless if health insurance is already provided to them by the employer or NOT. If health insurance is already provided by the employer, employees still have the option to choose an Exchange provided insurance. Notice must also be given to newly hired employees at the date of hire if hired on or after October 1, 2013. Starting in 2014 the Department will consider a notice to be provided at the time of filing if provided with 14 days of the employee's start date.
Employers Affected
Employers subject to the notice are those subject to the Fair Labor Standards Act (FLSA). An employer is subject to the FLSA if any of the following items are met:
A company/organization that employs 1 or more employees and has annual dollar volume of sales or business of at least $500,000
A hospital or institution primarily engaged in the care of the sick, the aged, the mentally ill, or disabled who reside on the premise, and schools for children who are mentally or physically disabled or gifted
Pre-schools, elementary and secondary schools, and institutions of higher education
Federal, state, and local government agencies
Contents of the Written Notice must include
Inform the employee of his/her coverage in the new Exchange
Provide a description of services provided by the Exchange
Inform the employee how he/she can contact the Exchange for assistance
Inform the employee that he/she may lose the employer contribution to any health plan offered by the employer if the employee purchases coverage through the Exchange, and that all or a portion of such contributions may be excludable from income for Federal income tax purposes
If the employer plan's share of the total allowed costs of benefits provided under the plan is less than 60% of such costs, the employee may be eligible for a premium tax credit if the employee purchases coverage through the Exchange
The Notice Models below from the U.S. Department of Labor may be used to inform employees of the above items. One model is for Employers that offer health insurance coverage and the other model is for Employers that do not offer health insurance coverage.
Notice Download Links
Other Details Regarding Compliance
The notice is required to be provided automatically, free of charge
The notice must be provided in a manner understood by the average employee. It may be provided by first-class mail or electronically if the requirement of the Department of Labor electronic disclosure safe harbor at 29 CFR 2520.104b-1(c) are met.
Non-Compliance
Employers may potentially face penalties for non-compliance.
For additional information please contact Christel D. Wenrich at 610-378-1175 or [email protected].